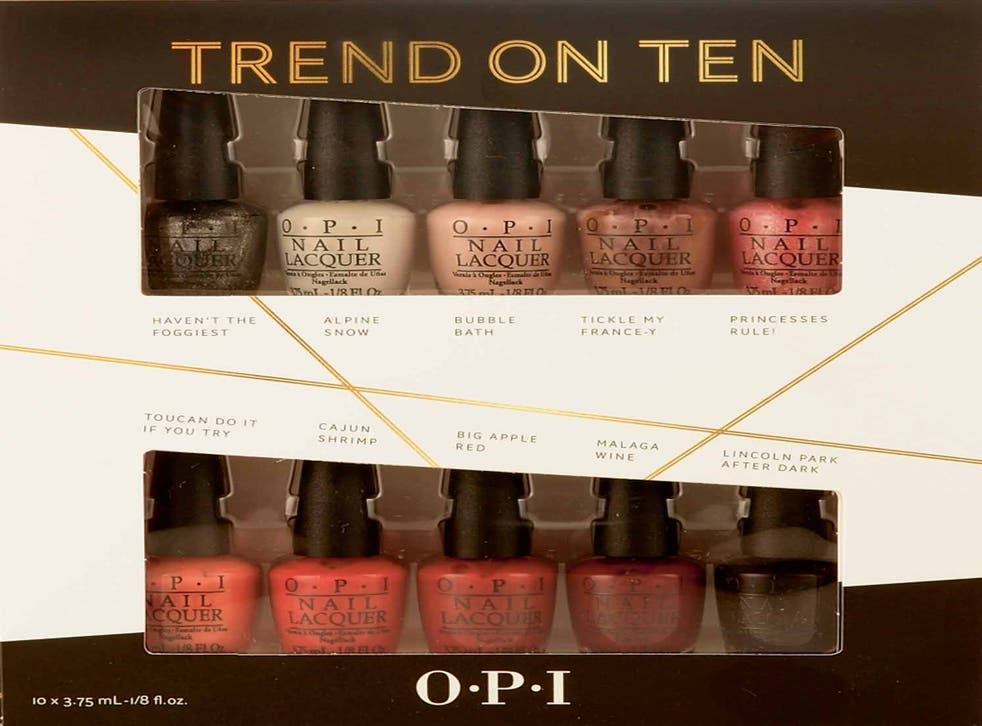 From Elemis to Benefit, the best beauty gifts this Christmas
With this selection, the more indulgent, the better
Beauty gifts can sometimes have a tendency to superfluity – the bumper bottle of bubble bath for instance, when all you have in your tiny flat is a shower. But choosing smellies for someone doesn't have to mean going wild in the aisles for the BOGOF deals at your nearest high-street chemist.
The main rule to remember is: the more indulgent, the better, and knowing one trait, interest or like of the person receiving your bounty is bound to make you look thoughtful and interested in them – which is often just as important as the actual gift.
Trend on Ten
£29.95, OPI, johnlewis.com
With shades ranging from wintry berries and reds to sweet pinks and festive silver, this set of 10 miniatures is bound to contain a few new favourites.
Top-to-toe treats gift set
£29, Elemis, timetospa.co.uk
This lovely set includes some of this spa brand's bestsellers and is the perfect starter kit for that friend who never seems to make enough me-time.
Fun size flirts
£29.50, benefitcosmetics.co.uk
If one shoulder is always weighed down by the contents of her make-up bag, or she's a mini-break fan battling the draconian hand-baggage rules, this lilliputian set is a great fit.
Precious miniatures
£65, shayandblue.com
Swaying someone from their signature scent isn't easy, but these miniatures from this boutique perfumers, with delicious Sicilian Lime and Salt Caramel, will tempt even the faithful.
Sleeping beauty collection
£39, andreagarland.co.uk
The post-Christmas period should be all about hibernating, but some live wires need a bit of help indulging in their beauty sleep – this is a gentle nudge without implying they look tired.
Beauty spot
Feline fanatics would do well to add the new Shupette collection to their wish list, as the products feature sweet illustrations of Karl Lagerfeld's pampered puss Choupette. From £17.50, shuuemura.co.uk
Join our new commenting forum
Join thought-provoking conversations, follow other Independent readers and see their replies