The Fashion Audit: Eau Direction, Belgium's finest, scentsational and celebrity cast-offs

Show all 5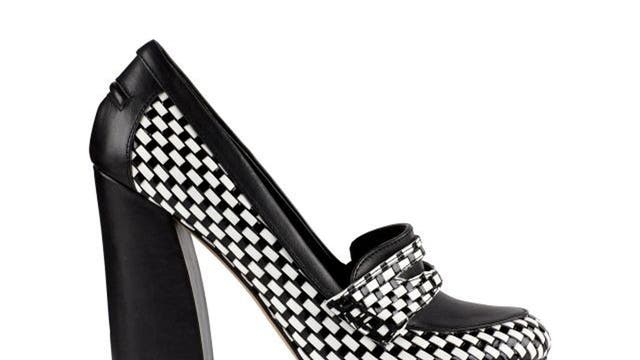 The Fashion Audit: Eau Direction, Belgium's finest, scentsational and celebrity cast-offs
What we love, we're not sure about, we're buying and can't wait for...
We love: Shellys shoes
Some things are better the second time around – take The Godfather or Take That, for example.
This month, shoe brand Shellys is hoping that the second time is a charm as it relaunches. The grungy feel to the brand's return collection is a perfect match to the punky undercurrent of this autumn/winter.
£80, shellyslondon.com
We're not sure about: Eau Direction
One Direction's new fragrance drops this weekend – a saccharine, candy-floss hued flacon of teen pop pap. It's remarkably Barbie-fied for a bunch of blokes covered in tattoos. Which begs the question: did they really have much to do with this? Not likely, lads.
One Moment by One Direction, £39.95, harrods.com
We're buying: Belgium's finest
We're not averse to fashionable imports and the newest one to hit our shores is Essentiel Antwerp. A Belgium-based label, its designs are a more sophisticated take on the tomboy look – think a more dressed-up Cara Delevingne. Find it in store at Harvey Nichols from Wednesday.
essentiel-antwerp.com
We can't wait for: Scentsational
For many, those understated cream bags with black writing are the holy grail of beauty buys, which is why a big new release is major news. This September Jo Malone is launching Peony & Blush Suede in a cologne, hand wash, body crème and candle, all featuring a pretty floral scent.
Prices from £32, jomalone.com
We're saving up for: Celeb cast-offs
We, like many, are guilty of having too many clothes. Hardlyeverwornit.com is designed to resell these hidden gems. Just in is this Burberry coat donated by Sienna Miller.
Coat, starting bid £275; hardlyeverwornit.com
Join our new commenting forum
Join thought-provoking conversations, follow other Independent readers and see their replies