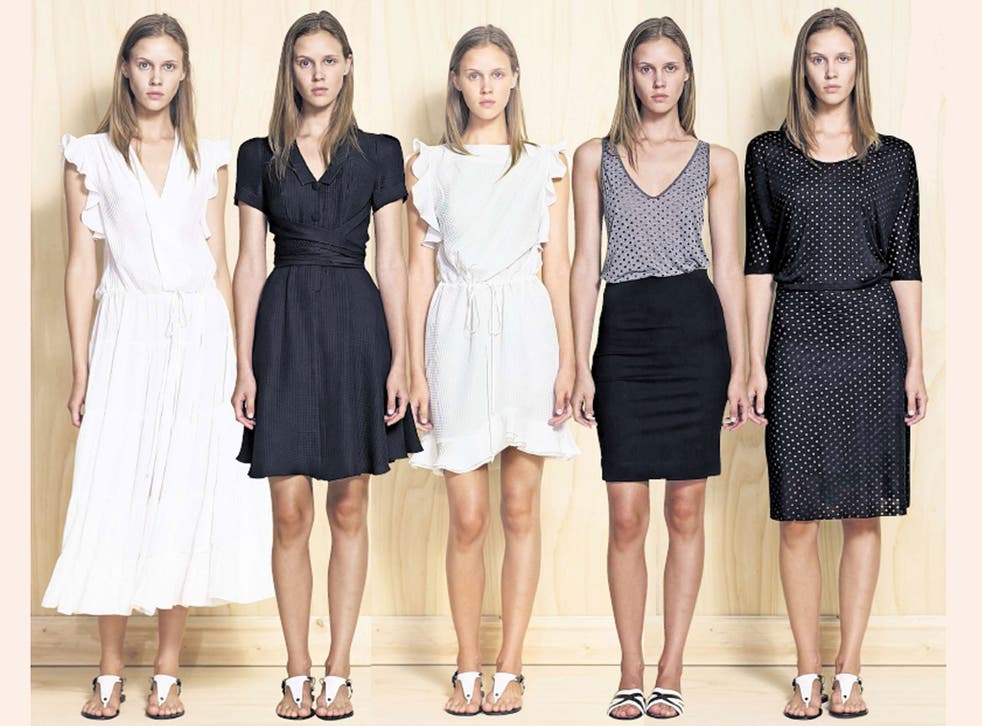 Fashion rules in the city of angels
Forget bandage dresses and bling, off-duty LA style has finally been rehabilitated
Between the designers currently showcasing their visions for next season in New York and the multitude of red-carpet action in LA, at the moment keeping abreast of American fashion is something akin to watching tennis as an observer's gaze jumps from East to West coasts.
While New York has long been the dominant destination in American fashion, the scene in LA has fought its way out of the velour-clad abyss and emerged into something much more covetable.
One brand leading the resurgence is L'Agence, which was founded in 2008 by Margaret Maldonado, the founder of a creative agency with stylists, make-up artists and photographers on its roster. L'Agence may have started life as a collection of casual, contemporary silk T-shirts – the off-duty staple of any starlet worth their salt – but it soon evolved into a fully fledged fashion line worn by Angelina Jolie, Emma Stone and Zoe Saldana.
Such is its success Maldonado has just launched a diffusion line, making its debut for the new season – LA't. The familiar signatures of the mainline are clear – luxurious, fluid pieces that hang beautifully – whether you have a yoga-toned, sun-kissed body or not. There is nothing ostentatious here – no crystals, no bling, no bandage dresses. Instead, separates are cut for a laid-back way of life – loose trousers, smock tops and long-line dresses in black and white are the stuff that dream holiday wardrobes are made of. Denim is a focus too, with skinny jeans and shorts in soft pastels that can be dressed up or down with T-shirts and lightweight jersey pieces from the collection.
Although far from groundbreaking, the quality and attention to detail behind this California casual line makes it highly covetable.
Valley girls: all clothing LA't, prices start from £70, available from Harvey Nichols, 109 - 125 Knightsbridge SW1, 020 7235 5000, harveynichols.com; and Harrods, 87-135 Brompton Road, SW1, 020 7730 1234, harrods.com
Join our new commenting forum
Join thought-provoking conversations, follow other Independent readers and see their replies