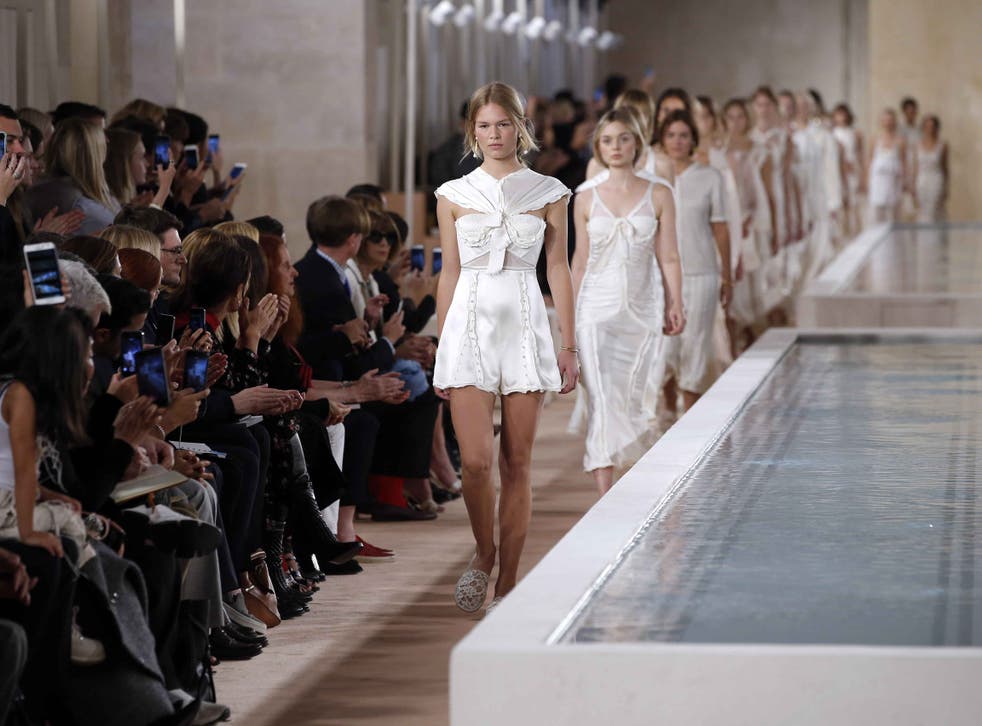 Is faster fashion really the cure for our consumer fatigue?
Challenging sales figures are actually part of wider world events
"Consumer fatigue" is fashion's latest obsession. It's generally interpreted – mistakenly – as consumers being tired of a product before it hits the stores, engendered by fashion's system of presenting a catwalk collection and then putting the brakes on, making potential customers wait about four months (give or take) before the product is actually available to buy.
You could call it "show, then slow". Burberry announced plans to circumvent it last week: as of September, it will begin unleashing its product straight after its catwalk shows in stores across the world. Presumably, it is hoping to incite consumers to purchase immediately, in what I can only assume will be a hitherto hypothetical frenzied fit of fashion-induced lust brought on by the aesthetic impact of the catwalk show. Apparently, the clothes will be in stores before the show even finishes, to facilitate this. Wow.
Burberry isn't unique – it is just doing it bigger and bolder than anyone else. Tom Ford has announced he will hold off showing his own winter collections for men and women until September, when they'll be available to buy. It's a model Céline has followed with its pre-collections for a few years, presented quietly off-catwalk to editors with no photos allowed – imagery is only released as the clothes hit stores. They were joined for pre-fall by Proenza Schouler and Balenciaga: we'll only get to see the clothes around June, when we can buy them too.
However, consumer fatigue isn't quite that simple. It's not about the wait for product, but rather the sheer glut of the stuff, the constant marketing spiel around goods that people don't need and, often, don't want. That's possibly more applicable to other areas than fashion – no one needs 20 refrigerators, and no one really needs 20 jackets.
It all makes me wonder if an overhaul of delivery and showing dates will really solve fashion's woes? Those woes are challenging sales figures; many brands are reporting declines or flatline growth. Is that really due to consumer fatigue of any description? I'd warrant they're actually part of wider world events, elements outside the industry's control. Examples? The devaluation of the Chinese yuan last year, the ongoing oil crisis, and the depreciation of the Brazilian real and Russian rouble against almost all other currencies – the latter significantly reducing luxury tourism from both countries. Terrorism also stymied that – France, the world's number one destination, lost 9.3 per cent of its hotel bookings in the month after the November terror attacks. Will reducing the gap between catwalk and sale rail really force consumers to buy, in that kind of landscape? I think, perhaps, brands need to think of something cleverer. Less fatiguing.
Join our new commenting forum
Join thought-provoking conversations, follow other Independent readers and see their replies