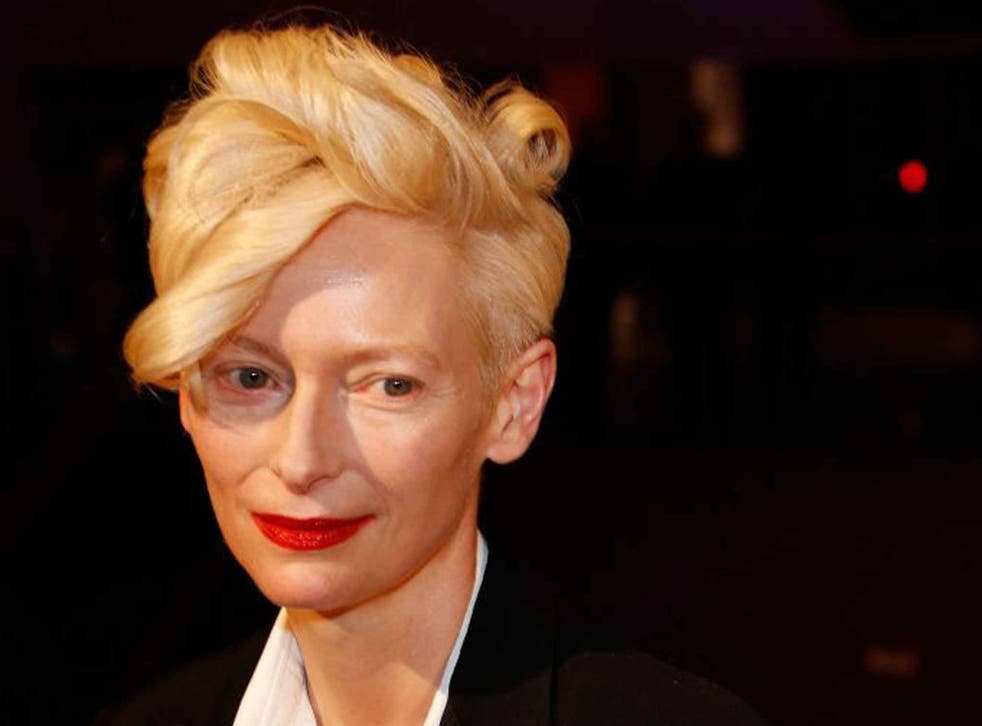 Gender blending: A trend more about comfort than identity
As Selfridges goes 'gender neutral', Rebecca Gonsalves looks at the blending of men's and women's wear and reports
Lithe limbs, cheekbones that could cut glass and long, flowing hair – it's fair to say that many modern male models don't conform to old-fashioned ideas about masculinity, and, these days, nor do the clothes they're paid to show off. And while looks among their female counterparts may be less diverse, there's certainly a sense that the line between male and female codes of dress is becoming increasingly blurred. Take Sunday night's Saint Laurent show, for instance, where models of both genders strutted the catwalk in three-inch heels.
Gender blending is not a new concept – from Marlene Dietrich to David Bowie and Tilda Swinton today, there is something fascinating about somebody who is not bound by the expectations of their sex. But is the modern take more about the interplay in-between than attempting to ape your opposite? The department store Selfridges certainly thinks so, as it prepares to open Agender – an interconnected three-storey space designed to exist outside of traditional ideas about gendered dressing. "It's about wearing whatever you want," says Linda Hewson, creative director of Selfridges. "It's not necessarily androgynous or unisex, but rather an approach to the fashion spectrum that makes the selection accessible to everyone. It's not about harnessing a trend but rather tapping into a mindset and acknowledging and responding to a cultural shift."
David Bowie - The singer through the ages

Show all 9
Kilts, tunics and robes for men all have their roots in traditional and religious garb, and it's now 30 years since Jean Paul Gaultier first proposed skirts for men – raising eyebrows as he did so. But Peter York, the cultural commentator, doesn't think that the Selfridges project will be sparking copycats throughout the retail industry any time soon. "This is a big store, it isn't Shoreditch. People who shop on Oxford Street are not gender-neutral, and particularly some of those from the Middle East are not gender-neutral; they are fantastically gendered."
Still, borrowing from the boys is a tactic beloved of many female fashion lovers, as knitwear, shirts and even jeans and trousers are often made from much more sturdy materials and in classic cuts, proving a sound investment for the unfussy dresser. But that trend swings both ways – and according to Hewson, men are increasingly unafraid to shop for women's clothing and accessories, too.
The most recent menswear shows were full of tunics, dresses and robes that are more a real-world fashion prospect rather than attention-grabbing tactics. Nicomede Talavera is one designer who has made such garments something of a signature, inspired by the long unisex robes worn by Muslim men. "I remember seeing these cool guys outside the mosque," Talavera told Style.com of the inspiration for his spring/summer collection last June, explaining that they looked masculine, despite wearing what would have been seen as a kind of dress by many of his peers.
"The energy and attitude of the young London designers, in particular, is all about being part of a community and nothing to do with traditional ideas of gender," says Hewson. London does seem to be one of the few places in the world that such a retail experiment could take place: "It feels like both a game-changing and very natural thing to do right now."
"Choice and the ability to express oneself through clothing is not a bad thing," agrees Jo Nilsson, the co-founder of gender-neutral children's clothing brand Polarn O. Pyret. Nilsson is all for encouraging boys and girls to dress how they want, but doesn't believe that this necessarily correlates with the gender divide. "If you look at children's clothing a century ago, colour palettes were the same for boys and girls, yet there was a gender divide socially and economically."
The practicality of gender-neutral clothing for children may be its strongest selling point, as Nilsson designs clothes to be handed down between brothers and sisters. But the aesthetic has reached the least pragmatic echelon of fashion, too, as Rad Hourani presents his luxurious unisex collections on the haute couture schedule to great acclaim - from all genders.
Join our new commenting forum
Join thought-provoking conversations, follow other Independent readers and see their replies