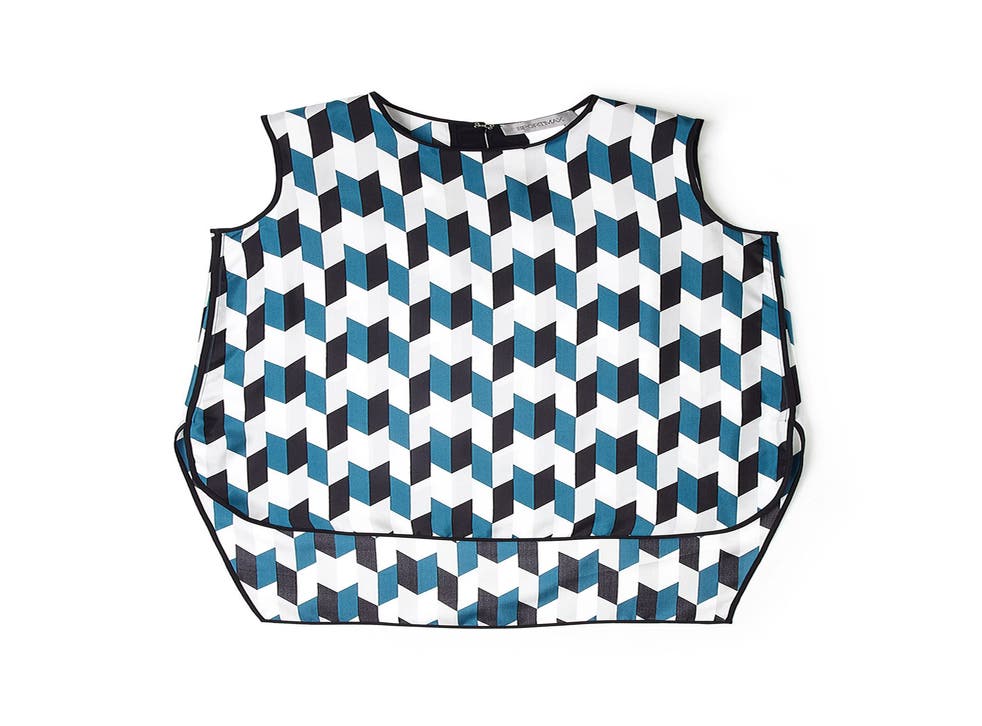 Get the look: Geometric prints
I hear it's hip to be square this summer. Geek-chic revival? Revival? Would that it had ever gone away. But returning to your question, more precisely: it's hip to wear squares. Or diamonds or triangles, for that matter.
Brings a whole new meaning to 'shapewear', doesn't it?
Quite. But don't limit yourself to polygons. The new wave of geometric prints for this season takes in circles, zigzags, stripes…
Not all at the same time, surely? Yup, sometimes all in one epilepsy-inducing item. If you're hungover, this is the last thing you want your brunch date pitching up in. But even a simple check can be equally eye-catching worn head-to-toe, as seen at Louis Vuitton, for instance. This, my friend, is what's known in fashion terms as "bold".
And how about for the more meek among us?
It's a question of balancing the print and the item to which it's applied. So a simple shirt or tunic, paired with plain trousers, can take quite a busy pattern. This Op-Art number from Sportmax (above, £198, matchesfashion.com) is a chic way into the trend.
You can still wear pattern head-to-toe, just go a little subtler – Oasis's 1960s-style bright pink "Rebecca" shift dress (£75, oasis-stores.com) has a graphic scallop pattern subtly traced out in delicate white.
Join our new commenting forum
Join thought-provoking conversations, follow other Independent readers and see their replies