Going on the piste

Show all 8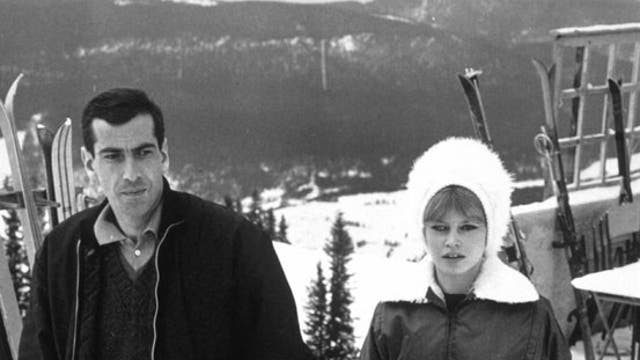 Going on the piste
If you're hitting the slopes this season – or simply preparing for another Arctic blast to hit Britain –winter warmers abound
Since Sir Stelios and his ilk first introduced no-frills flights, the democratisation of previously elitist destinations has continued apace, and nowhere is this more apparent than on the slopes.
Previously the domain of frisky public schoolboys and chalet gels, European Royals and mega-watt celebrities, getting piste is becoming more and more popular with those to whom "winter" is a season not a verb.
And so, if the moonboot fits, then why not wear it? If you are a first-timer or a seasoned pro planning a trip to snowy climes this season, there is plenty to ensure that whether you end up spending your time on the bunny slopes, black runs or with a chocolat chaud and your tail between your legs in the chalet, you can do so in style and splendour rather than in a pair of ill-fitting hand-me-down salopettes.
For the young at heart, London Fashion Week designer Ashish has joined forces with Topshop, bringing his sense of fun and glamour to a capsule collection of ski and snowboarding clothes. Make like a snow leopard in the matching ski jacket, sweatshirt and salopettes – which meet high technical specifications to ensure that you don't sacrifice comfort for style. Cut from wind- and waterproof fabric, the technical pieces have a warm and cosy fleece interior, while basics like zipped and waterproof pockets for gloves, goggles and MP3 player will keep the essentials safe.
The designer behind the range, Ashish Gupta, is known for his exuberant designs which mix sportswear with sequins. Of this collection, he says: "I love leopard print, and I thought it would be really fun to do matchy matchy leopard print ski pants and Puffa jackets and backpacks. I wanted it to be fun but also functional."
If head-to-toe leopard seems a bit too Big Cat Diary to appeal, then a waterproof rucksack or bumbag in the same print are an easy way to add a distinctive touch to a more classic outfit.
Alongside the technical pieces, the capsule collection showcases tongue-in-cheek slogan jumpers referencing winter sports, such as "snow bored" and "piste off".
If this all sounds rather jolly, but a bit too school ski trip for your taste, then Miuccia Prada is on hand to offer a more classically chic – and it almost goes without saying expensive – collection. Prada Montagna, which launched last month for men and women, observes the timeless, clean shapes associated with the traditional uniform of Alpine sports. Using technical fabrics as a jumping-off point, the collection includes down coats and jackets and accessories. The sporty origin of the pieces is evident and so too is that staple of Italian luxury – real fur.
Of course, the latter will not appeal to the sartorial sensitivities or even ethics of all. Fur-free pieces will add warmth and a splash of colour whether on the slopes or après ski, however. Alpaca knitwear comes courtesy of Peru – continuing the brand's "Made In" project that was set up last year to trace the journeys made by founder Mario Prada to source the highest quality artisans to create the luggage and goods which he would stock.
The width of the range is impressive, with some pieces – such as oversize sunglasses which are a sight more glamorous than the traditional snow goggles – intended largely for mountain use. But as the winter chill begins to set in, it would be foolish not to incorporate the coats and woolies into your wardrobe – if you've got them, wear them. Why restrict your designer wardrobe to the slopes, after all?
Finally, any seasoned skier knows that the right footwear can be the make or break of your trip – quite literally in some cases what with all that snow and ice about, not to mention peach schnapps.
Not content with cornering the market in covetable music festival attire, Hunter has now upped the ante with its seasonal offerings. The quintessentially British brand, which can be traced back to the North British Rubber Company founded in 1856, has long been a favourite thanks in part to the sculpted leg shape of its wellies. With additional grip benefits as well as added warmth, the new Snow collection should have something for everyone.
The unisex Chatel (pictured) is a classic snow boot that comes in a selection of sporty colours – white, black, red and navy – and has an insulated leg and foot, a snow-proof cuff and imitation leather trim. Laces wind round the leg in a sweet touch of retro styling.
The Breckenridge is a laced leather ankle boot with a shearling cuff which can be folded over to form a shorter boot or left up for extra warmth in harsh conditions. A Vibram snowshoe outsole with Icetrek technology ensures formidable grip and performance. Bridging the gap between a Wellington and a ski boot, the Original Tall Snow incorporates iconic Hunter design features with a snowshoe outer sole to provide maximum grip in wintery conditions, while a neoprene lining will keep legs and feet warm.
Join our new commenting forum
Join thought-provoking conversations, follow other Independent readers and see their replies