Handbags at dawn: Fallouts of the fashionistas

Show all 11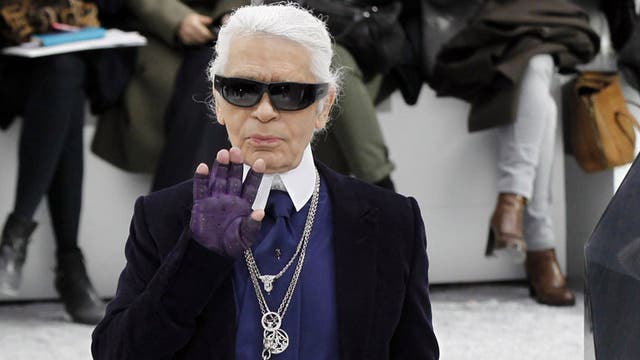 Handbags at dawn: Fallouts of the fashionistas
Karl Lagerfeld has form when it comes to insults. Kunal Dutta and Rebecca Gonsalves look back
The fashion world takes few prisoners; Karl Lagerfeld fewer still. In his world, there is no such thing as diplomacy: Adele is "too fat", Russian men ugly, and the Greeks – that's the whole nation – bordering on corrupt. Now the outspoken German designer has turned his guns on Newsweek's editor-in-chief, Tina Brown, describing her as "going down" and condemning her latest publication as a "shitty little paper".
Click HERE or on 'view gallery' above to view our guide to designer ding dongs
In keeping with the fashion world's tradition of the long and simmering feud, this weekend's outburst is just the latest salvo in a skirmish that began last January, when one of Newsweek's fashion contributors described the ponytailed creative director of Chanel as "overrated". Robin Givhan, the scribe in question, undoubtedly touched a raw nerve. Even though she is the first person to have won a Pulitzer prize for writing about fashion, Lagerfeld dismissed her critique imperiously, taking pains to point out that he had never heard of her.
It was no coincidence earlier this year when Ms Givhan found her ticket seated her with the hoi poloi at Chanel's show in Paris Fashion Week.
Nevertheless, Lagerfeld had ammunition left, so at a press conference on Friday he let Ms Brown have it: "First of all, Tina Brown's magazine is not doing well at all," he said to an international press pack, warming to his theme as he ripped into the story: "She is dying ... I'm sorry for Tina Brown, who was such a success at Vanity Fair, to go down with a shitty little paper like this. I'm sorry."
Newsweek, of course, was having none of this, though it avoided expletives and loaded its return fire with statistics: "In the past year since Tina Brown took over as editor-in-chief of Newsweek, newsstand sales have increased 30 per cent year on year, advertising pages have seen a 27 per cent increase for the first quarter of 2012, we have over 2.2 million people engaged in our social media communities and, perhaps the most telling indicator of the renewed vitality of Newsweek, subscription renewals, in a consistent state of decline since 2005, rose by 3 per cent last year."
In truth, the most likely outcome is that the two protagonists will air-kiss and make up at some point. But theirs is just the latest in a long and ignoble tradition of handbags-at-dawn encounters between the great and the good of the fashion world.
Join our new commenting forum
Join thought-provoking conversations, follow other Independent readers and see their replies