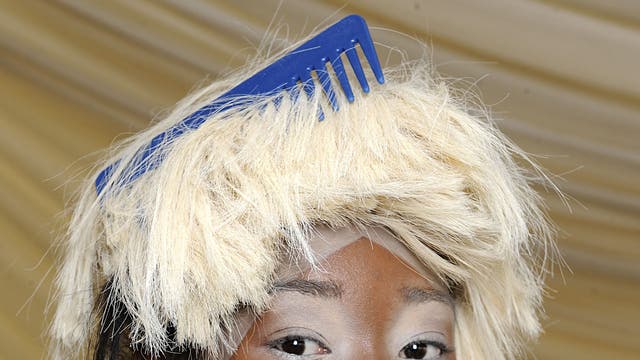 Hard as nails
The trend for daring talons is clawing out an extreme new niche. And it's putting all sorts of unusual effects to use, says Harriet Walker
There was quite the fanfare last summer when, at the Olympics, the athlete's nails got almost as much attention as their feats of superhuman derring-do. Flags of all nations decorated fingers that flew through water, hurled discuses and, er, put shots, cementing a beauty trend that had been eddying around the mainstream.
Bespoke nail salons such WAH Nails in Dalston – now with franchises in larger Topshop stores – kicked it off with its leopard-print manis, catwalk-inspired painted patterns and cartoonish transfers. Get in on the act with its DIY products launched with beauty brand Model's Own: easily transferred wraps spice up nails instantly.
Wraps are ever-proliferating and the range of designs is becoming more ambitious – from the cutesy animals at the Meadham Kirchhoff show last season to the newly launched range from Essie, one style of which features a deconstructed handwritten lovenote.
And the spring brings with it even more fingertip fun, in the form of increasingly extreme designs for your talons. First up, the leather and studded manicure first sported at the British Fashion Awards back in November by walking trend cycle Alexa Chung. This new type of polish dries with a matte and hide-like effect and can be further embellished by way of stick-on skulls and crossbones, and things like that. Call it a najazzle.
The "fur-effect" manicure is created by painting polish on as usual and then dipping wet nails into a pot of fluffy powder. Each to their own, but the blue one looks like you've covered your nails in the Cookie Monster's pelt. A brave new world of beauty awaits.
Join our new commenting forum
Join thought-provoking conversations, follow other Independent readers and see their replies