He was never just a gigolo...

Show all 8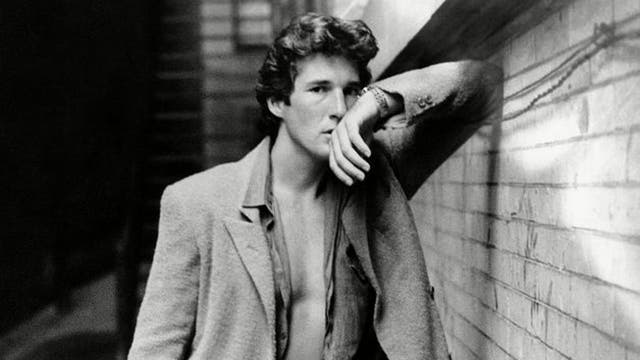 He was never just a gigolo...
The minimal look that made Richard Gere such a heart-throb is back in fashion. We could all learn from him, says Lee Holmes
In Paul Schrader's 1980 cinematic gem American Gigolo, goodtime boy Julian Kaye – played by a young Richard Gere – makes a dubious living out of seducing the bored housewives of Beverly Hills. At the same time, the way in which he dressed went on to influence a whole generation of men.
Never had a leading man's wardrobe looked so innovative. And small wonder; the unstructured tailoring, cashmere zip knits and sports jackets were all made especially for Gere by Italian designer Georgio Armani. This was clearly a film about style, so the wooden acting and lame murder-mystery storyline did not matter one jot; everything played second fiddle to Julian's stylish attire.
Even the memorable "love scene" where Julian dances round his bedroom alone, laying out his clothes for the evening ahead, plays out like a modern-day toilette. It showcased a wardrobe that up until now many men could only dream about. Armani gave a masterclass in how to dress for the coming decade.
Thirty-odd years later, we can still take fashion pointers from the chief protagonist. Contemporary silhouettes may indeed be leaner, but for wardrobe basics you can't go wrong; a sports jacket worn with a chambray shirt and knitted tie looks as fresh now as it did in the Regan years. Julian Kaye, whether guilty of murder or not, was always dressed to kill.
Join our new commenting forum
Join thought-provoking conversations, follow other Independent readers and see their replies