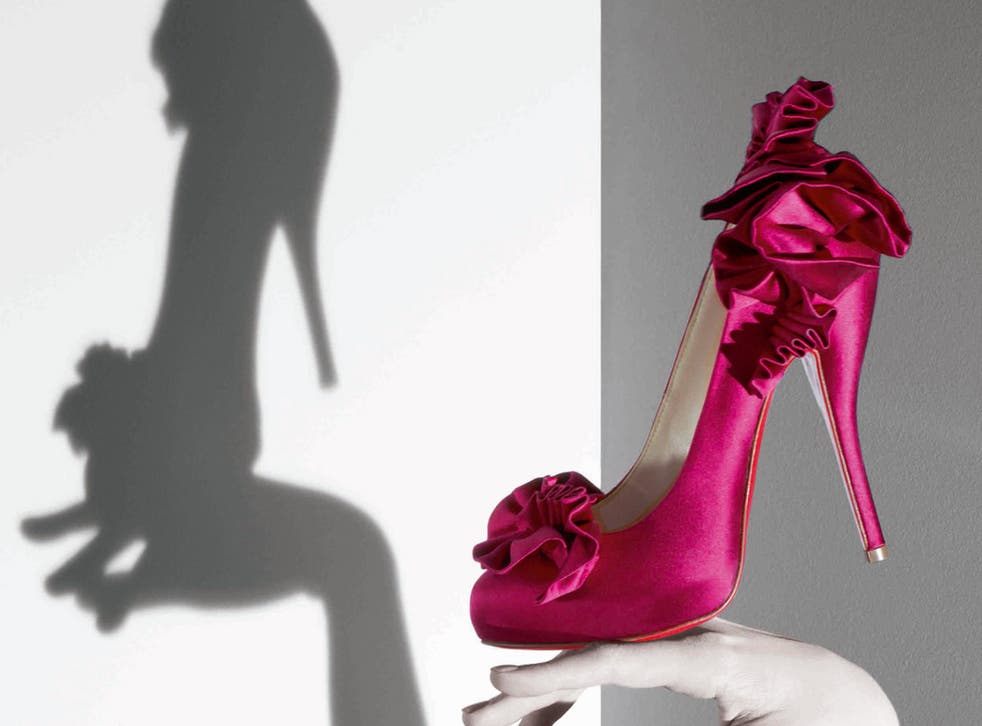 Heads up: Christian Louboutin retrospective
Design Museum brings shoe-biz legend to heel
What are we talking about? Christian Louboutin's trademark red soles have become sartorial shorthand for a certain level of style, money and dedication to high heels. The Design Museum celebrates his 20-year career with a retrospective of his work.
Elevator pitch A chance for the little people to get up close and personal with the work of fashion's favourite cordwainer.
The talent As well as the sole work, a section of the exhibition will be dedicated to Fetish, the photographic collaboration Louboutin undertook with the film director David Lynch for a 2007 exhibition at the La Galerie du Passage in Paris.
The early buzz Previews haven't yet been given, but that hasn't stopped the fashion world getting hot under the collar. Elle magazine helpfully warned: "Dress code for the opening? Wear heels – and don't mind the floors." Vogue, meanwhile, gushed that "the exhibition will look at the designer's creative influences, from Parisian music hall to film". While anyone and everyone will happily muse on the designer's genius, given the chance.
Insider knowledge In 1993, Louboutin created his first scarlet sole by applying an assistant's red nail polish – reportedly Revlon – to a prototype. The shade currently in use has never been confirmed but – for those attempting to emulate it on the cheap – it is thought to be Pantone 18 Chinese Red.
It's great that ... Those fans who can't afford the hefty price tag of a pair of signature shoes will be able to pick up a copy of the designer's monograph in the gift shop instead. At £85, it isn't exactly cheap, but with an intricate pop-up section, dramatic photography and a foreword by the actor John Malkovich, it distils the essence of the flamboyant designer into print.
It's a shame that... An ongoing civil dispute with Yves Saint Laurent over its use of red soles does the reputation of both sides no favours.
Hit potential There's something here for everyone with an interest in shoes and the celebrities who wear them. The more technically minded will enjoy the exploration of the design process from first sketch to prototype to production.
The details Design Museum, SE1 (designmuseum.org), 1 May to 9 July.
Join our new commenting forum
Join thought-provoking conversations, follow other Independent readers and see their replies