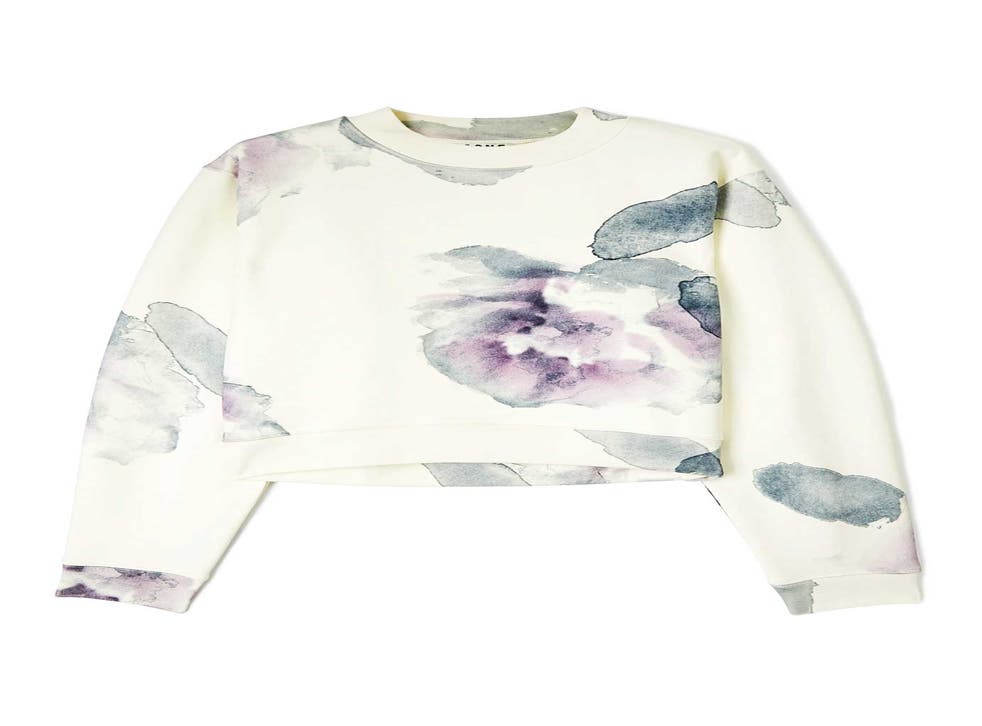 How to get the look: Premium sweatshirts
Is this the one where you try to convince me to buy a really expensive version of something that's supposed to be really cheap?
Err, course not. But out of interest, what makes you think a sweatshirt is supposed to be really cheap?
Clue is in the name, no? A sweatshirt is explicitly intended to be soiled. Not necessarily with sweat; any unsavoury substance will do. Mostly things you drop on yourself when eating horizontally on the sofa.
OK, if you strictly confine your leisurewear to domestic spaces, there's no need to splurge. If, however, you quite like to work a casual separate out and about, now is the time to splash out on a luxe sweatshirt.
And what does luxe get me?
Depends. Luxe needn't be a price thing. If you fork out for a beauty such as Acne's floral "Bird" sweatshirt (£180, farfetch.com), you'll get quality and design that outstrips the average cocktail dress.
But there are fun, lower-budget versions, such as Miss Selfridge's quilted rose-print number (£34, missselfridge.com). It's not a work of sartorial art, but it takes the lovely, comfy sweatshirt to a pleasingly pretty place. So good, you'll want to wear it standing. Or at least sitting up straight.
Join our new commenting forum
Join thought-provoking conversations, follow other Independent readers and see their replies