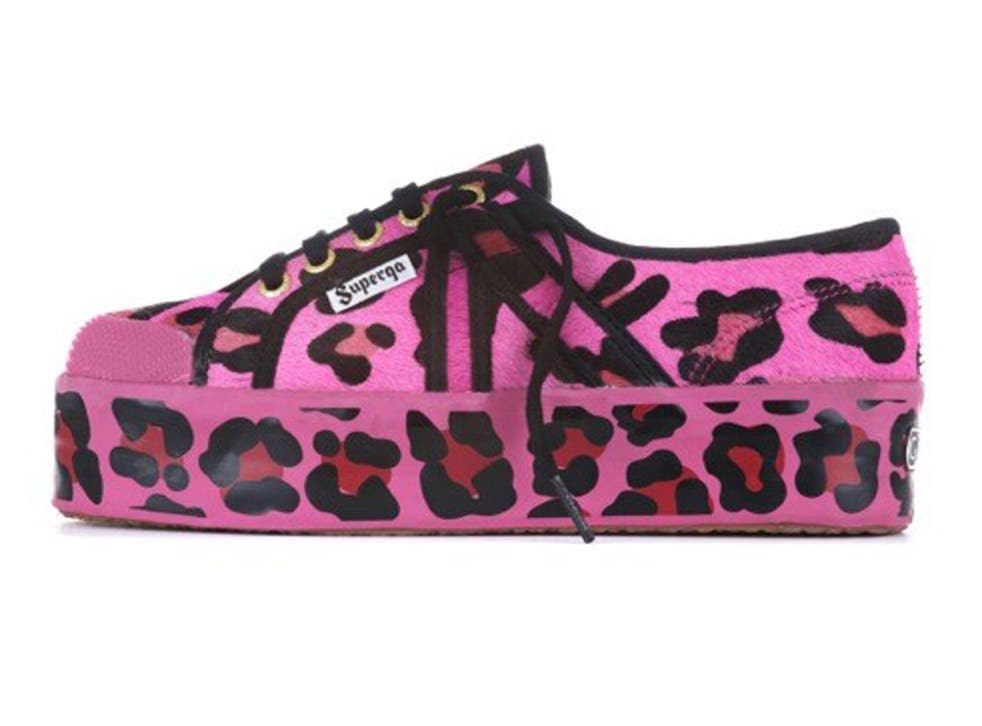 iStyle: Here comes the hotstepper
This season, London-based designer Giles Deacon has put a punkish spin on the classsic Superga plimsoll, says Rebecca Gonsalves
Designer Giles Deacon may be responsible for some of the most theatrically beautiful collections at London Fashion Week, but his fondness for the cartoonish ensures that he could never be considered po-faced. Now, the 42-year-old has followed in the footsteps of fellow Brit Henry Holland by joining forces with Italian company Superga on a collection of statement sneakers.
Founded in 1911 in Turin, Superga dubbed "people's shoes of Italy" has undertaken a series of high-profile associations in recent years in order to be considered as creator of much more than the classic tennis shoe. Collaborators have included The Row – the luxurious line from Mary-Kate and Ashley Olsen – which produced a £250 cashmere version of the plimsoll in 2012 and House of Holland, while Alexa Chung was promoted from face (and feet) of the brand's campaigns to creative director.
For his collection Giles has given three classic styles a make-over – including the 2750, which dates back to 1925. "I believe in the democracy of design," Deacon recently told i's sister paper The Independent on Sunday. "You may have the money, you may not have the money. You can choose not to spend thousands of pounds on a frock, and it's nice to have something that has had some thought put into it. It's nice to design when things are available at everybody's prices."
With finishes to choose from including leopard print pony-skin, snakeskin effect leather and a sprinkling of studs there is a punky edge to the collection, especially apparent on the flatform styles – a trend that shows no signs of abating yet.
Join our new commenting forum
Join thought-provoking conversations, follow other Independent readers and see their replies