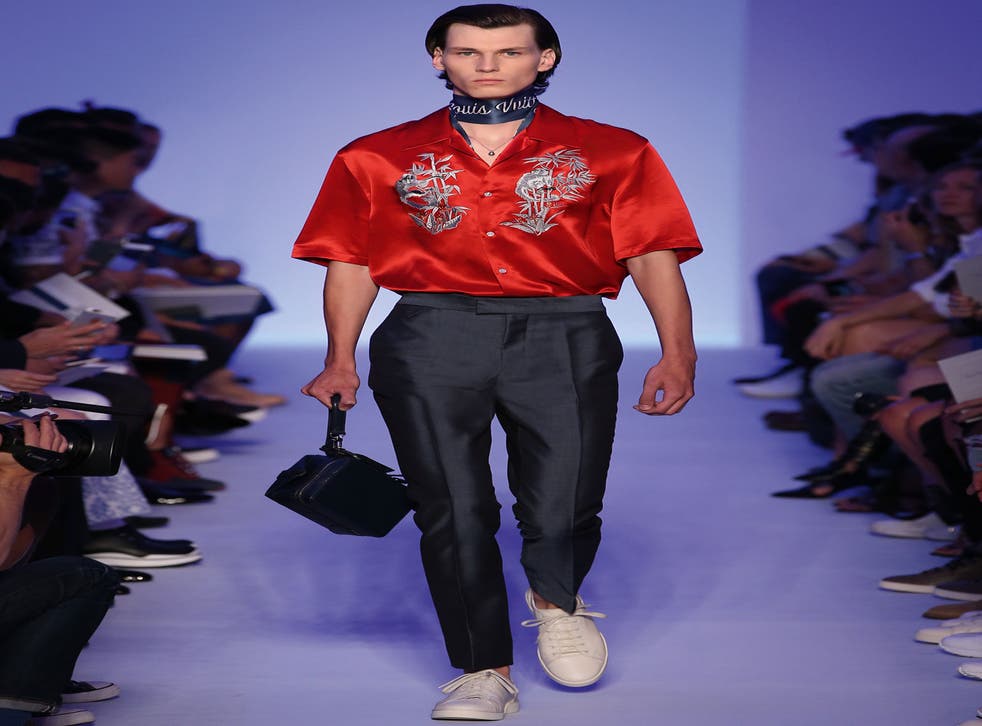 Louis Vuitton, Christopher Raeburn, and Prada celebrate the Chinese Year of the Monkey
Kim Jones embroidered monkeys on shirts, while Raeburn modelled a backpack into an ape shape
Happy New Year! No, not a typo – Monday marks the beginning of the Year of the Monkey, according to the Chinese lunisolar calendar. You might be wondering how style comes into play when it comes to celebrating our hairy primate friends – bar appealing to the lucrative Chinese market? Regardless of the bottom line, they have history.
Wear it's at: Monkey business

Show all 5
In the menswear camp, Kim Jones embroidered monkeys on shirts for his spring/summer Louis Vuitton collection (above) and Christopher Raeburn modelled a backpack into an ape shape. There was of course Prada's spring/summer womenswear show back in 2011, with monkey designs and banana accessories – unsurprisingly, the label has revisited the creatures with a special collection dubbed 'The Monkey Chatters', which, among the sleek handbags, also includes this rather more playful keyring (1 - see gallery above).
Monkey madness has taken over, but if animal-themed wardrobes aren't quite your thing, there are plenty of other options. A make-up palette from Givenchy (2), for example; the brand has released a limited-edition version of its Prisme Libre loose powder, and while there's no direct monkey link to the make-up, there is the rather pretty packaging. Similarly a candle from Fornasetti (3) may be decorated with monkeys, but it's scented with the far more appealing notes of thyme, lavender and cedar wood.
Monkey-themed fashion isn't the only way to get in on this trend. Red is the shade of choice for those celebrating the New Year, as it's believed to ward off evil spirits and bad fortune. Top of my list is anything from Sandro's Chinese New Year collection (4), which includes chic dresses and pretty lace separates. No monkey business in sight.
Join our new commenting forum
Join thought-provoking conversations, follow other Independent readers and see their replies