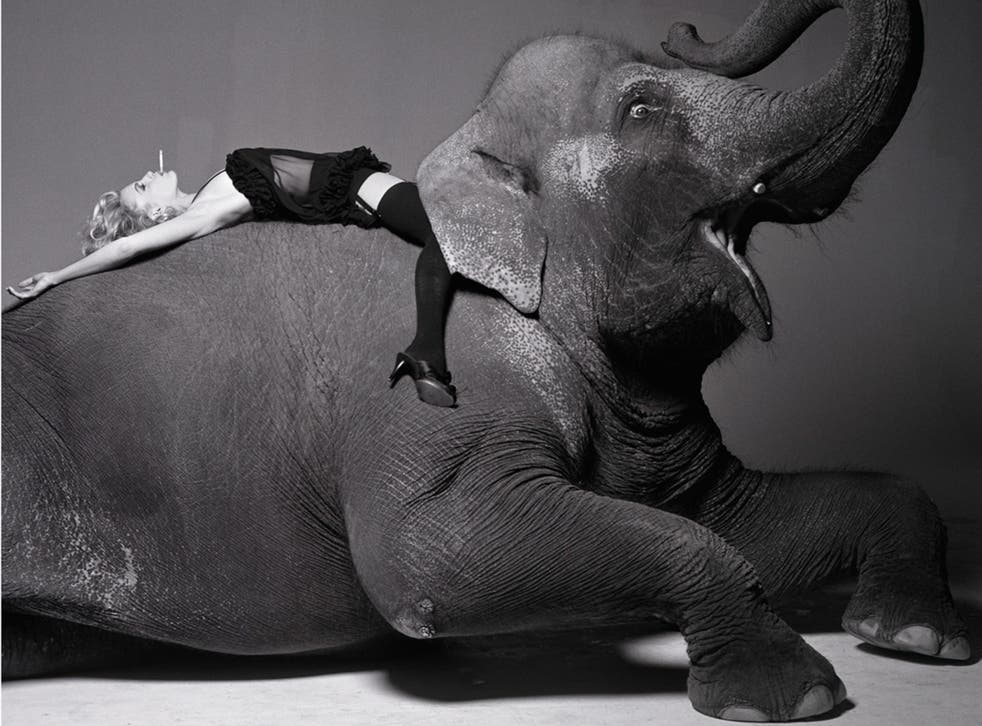 Masterpieces of Fashion Photography exhibition showcases previously unreleased images by legendary photographers like Horst
The London art photography gallery is offering limited editions of iconic works from every era - at 'accessible' prices
Art photography gallery Lumas has opened its doors to "Masterpieces of Fashion Photography" exhibition at its London flagship space, showcasing previously unreleased images by legends such as Horst P. Horst, Edward Steichen, Bert Stern and Arthur Elgort.
From Kate Moss pushing a supermarket trolley in a bikini, to Gloria Swanson's striking eyes hidden under fine black lace, the new photography exhibition celebrates the limited editions of iconic works from every era of fashion photography - all supplementing the gallery's Vogue collection.
Following the success of Horst's exhibition at the V&A, Lumas, which has a focus on "the liberation of art" is now offering to the public for the first time ever some of the most arresting fashion works from the 21st century in photographic prints at "accessible prices". The below image by H.Horst, for example, is available in size 70 x 55cm for £429.
Talking at the opening of the exhibition, Jo Ellison, Fashion Editor of FT and author of Vogue Gowns, explained what's so special about fashion photography.
"Fashion photography captures both a moment in time and a mood of an era… and what we considered beauty at that exact moment," she said.
"Really what you're looking at is the narrative or the story that the picture is telling you… Best stories are the ones you can submerge yourself in."
Also, Ellison explained that the reason why fashion photography was so innovative and creative at the time was that "fashion photographers would get paid decent wage, so they could experiment".
Masterpieces of Fashion Photography at Lumas

Show all 14
The exhibition's curator Jan Seewald, explained that curating the 30 works was a long process. "It took three years to put this together… mainly because of the selection process," he said. "We had to go through so many pictures from the Vogue archives to decide what to showcase... I mean, there were millions."
Masterpieces of Fashion Photography will be available at Lumas' flagship London gallery until 29 March. lumas.com
Join our new commenting forum
Join thought-provoking conversations, follow other Independent readers and see their replies