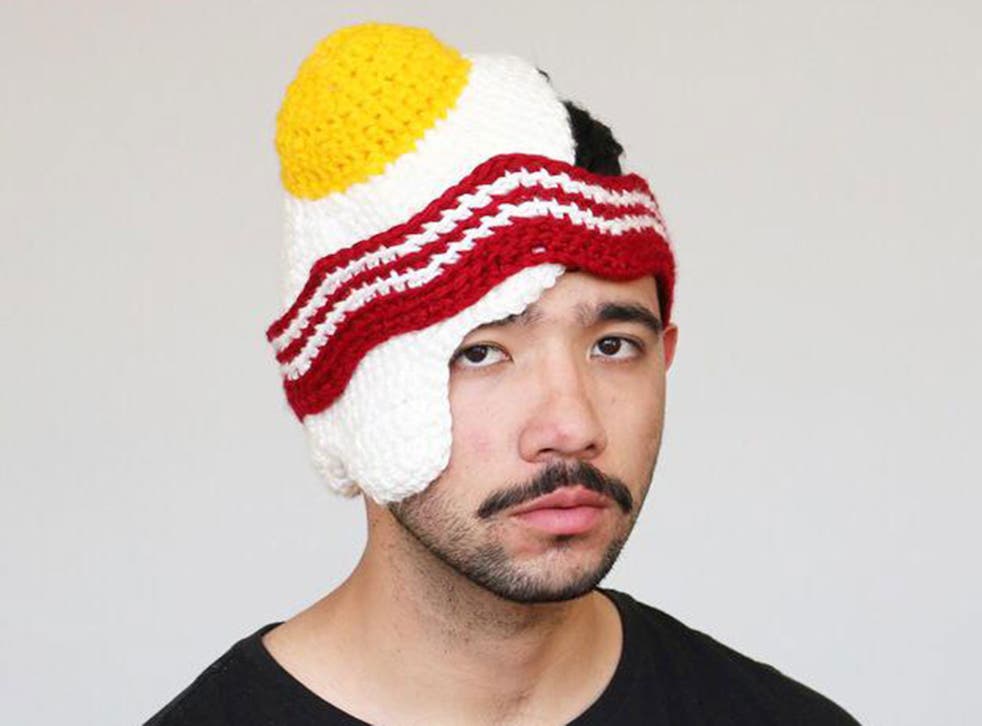 Amazing headpieces: Crocheted food hats
Forget about the turkey hat and the pom pom beanie, what about a crocheted burger?
You bit be wearing a turkey hat or more festive accessories at the moment, but an Australian man has made a wide selection of quirky crocheted food hats purely for entertainment – and they've made it to the internet.
Phil Ferguson, better known as Chiliphilly on social media, became a self-taught hat-maker when he moved from Perth to Melbourne, where he learned to knit and crochet only by watching tutorials on YouTube.
He's created a wide variety of food shapes – from a hot dog, to a fried egg and a cupcake.
The ultimate crocheted food hats

Show all 8
Instagram is Ferguson's platform to display his work, which sits in his bedroom as he doesn't wear them out nor are they for sale (yet).
"I'm too scared to wear them out! I know I will eventually, but right now I'm too scared that they will be ruined," he told Huffington Post. But he told The Independent he plans to puts them on sale at some point. "Right now I'm not selling any, though I'm thinking that I could be selling them, not in the foreseeable future," he said.
Among his creations, he's said that the burger was the most difficult to make. He told Buzzfeed: "Mainly because it was one of the first, so I hadn't figured out how to make things as confidently...The burger always has a place in my heart."
Join our new commenting forum
Join thought-provoking conversations, follow other Independent readers and see their replies