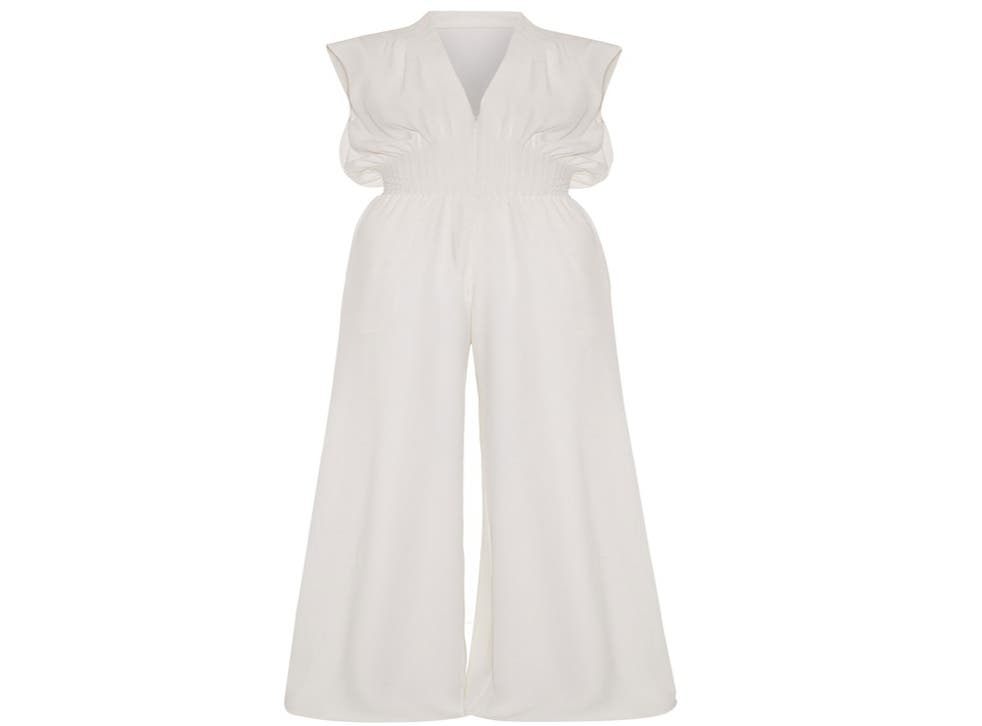 The red carpet trend: Jumpsuits galore for spring
From fashion life, to real life, the jumpsuit is here to stay. <b>Linda Sharkey</b> chooses the best styles to suit every body and budget
The jumpsuit was a fashion staple of the Sixties and the Eighties, and has been proposed time and time again on the catwalk - think of Alexander McQueen's slick styles for Givenchy in the nineties, or Balmain's disco-tinged numbers a couple of fashion weeks hence. However, over the past few seasons, the jumpsuit has made the transition from fashion life to real life. Perhaps the ubiquity of 2012's onesie was inspiration for this more formal counterpart?
Cast aside all dodgy memories of Kelly Marie's head in a spin and body encased in an unflattering all-in-one. Today, there are a dazzling array of styles that will flatter many figures and will suit every budget.
Keep it long for evening events or short for a summery daywear style. Lace jumpsuits continue to be big for the forthcoming spring season, especially as must-have party attire. The Alice by Alice Temperley design (see gallery below) is a good example of a timeless (one) piece for any wardrobe.
Fashion queens such as Kate Moss and Gwyneth Paltrow have been seen wearing jumpsuits, and the controversial pop star Miley Cyrus made various appearances in 2013 wearing different styles of the trend, including a stunning Balmain monochrome crocheted jumpsuit at the Billboard Music Awards.
With spring on its way, floral prints and white lace styles are the latest numbers to land. And, even if you're less than enamoured with the style, the jumpsuit has an undeniable practicality. It's a one stop-shop – no questioning your top versus your bottom. Going to the toilet, however, will always be a tad tricky.
See gallery of a selection of jumpsuits for spring
In pictures: Jumpsuits for spring

Show all 8
Join our new commenting forum
Join thought-provoking conversations, follow other Independent readers and see their replies