The Ten Best men's grooming buys

Show all 10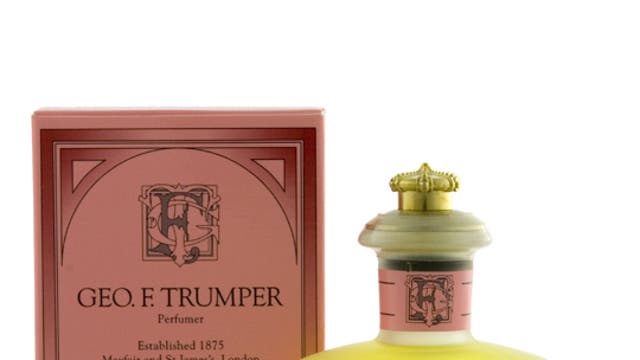 The Ten Best men's grooming buys
Stay cool with these summer-time buys that will keep you looking and feeling fresh, regardless of the temperature
1. Extract of Limes
£36, Geo F Trumper, trumpers.com
This summery, citrus aftershave is a timeless classic that suits the warm weather. It's fresh, clean and modern.
2. Frank's Beard Elixir
£7.50, Mr Natty, mrnatty.net/shop
Now that a beard is the world's coolest accessory, it's worth treating it like a valuable commodity. This will keep yours sleek.
3. Intensive Eye Treatment
£95, Tom Ford, 0870 034 2566
The man who once sold us sex now sells us skincare – and very good it is too. This cream will soothe and nourish worn-out eyes, restoring radiance.
4. Deodorant stick
£11.50, Clinique, 0870 034 2566
Don't cause a stink this summer, try Clinique's deodorant – one of the brand's most popular items in its "for men" range – and avoid unfortunate underarm tidemarks.
5. Energising moisture
£22, Kiehl's, kiehls.co.uk
A moisturiser with SPF is invaluable at this time of year, and this contains vitamins C and E, chestnut extract and soy too.
6. Sweat-resist gel
£12.20, Redken, 0800 0854 956
Fed up with your hairstyle dripping down your face when it gets hot? Made with mint, this gel is zingy and cooling enough to stop the rest of you drooping too.
7. Anti-hair loss roller
£21.90, Kerastase, 0800 316 4400
This new product promises to hold back the years a bit: simply roll it on receding corners and wait for it to stimulate growth.
8. Velvet Rose and Oud Cologne Intense
£95, Jo Malone, jomalone.com
The new cologne harnesses the delicate smell of rose and pairs it with a more masculine note of oud, a type of agarwood extract.
9. Ingrown Eliminating Pads
£26.60, Bliss, blissworld.co.uk
Nobody enjoys itchy stubble rash during the summer. Swipe the area after shaving with these astringent pads to prevent against sore ingrown hairs.
10. Clean Bar
£20, Dermalogica, 0800 591818
Work up a lather with this pH-balanced cleansing soap. It'll make for a clear complexion during the greasy summer months and is suitable for sensitive skin.
Join our new commenting forum
Join thought-provoking conversations, follow other Independent readers and see their replies