Terry and Tricia Jones: The couple who put punk into print by creating i-D magazine

Show all 2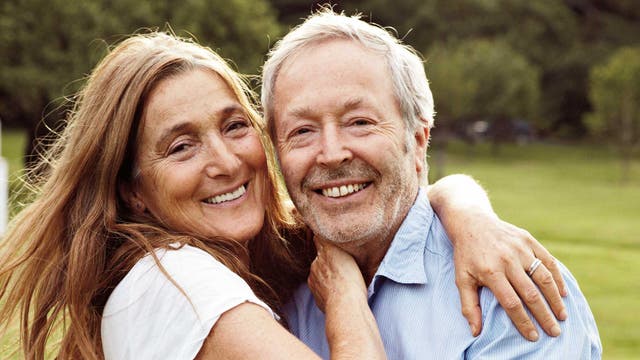 Terry and Tricia Jones: The couple who put punk into print by creating i-D magazine
2013's British Fashion Awards  take place on Monday – and one of  the most coveted and significant gongs of the evening is the Outstanding Achievement Award. This year, the honour is actually being bestowed on Terry and Tricia Jones, who founded i-D magazine. Former i-D editor Dylan Jones salutes their many achievements
If you worked at i-D in the early Eighties, you could be guaranteed one thing: you would never starve.
From its launch in 1980, to the summer of 1985, when the magazine moved to fancy pants Covent Garden, i-D was produced from the top floor of Terry and Tricia Jones's terraced house in West Hampstead; and, having worked a 12-hour day, Tricia would always invite us downstairs and fill us up as though we had just stepped out of the poor house in Oliver Twist.
We were young, thin, impoverished, and most of us irritatingly obsessed with the notion of cool. Yet Tricia never let us go hungry.
In the space of three months in 1980, style culture was born, principally in the shape of three magazines: The Face, Blitz and i-D. The first two have long since gone to the wall, yet, nearly 35 years later, i-D still survives, although the couple who started it have just sold their baby to Vice, and are due to swan off into the distance in one of the most dignified exits in publishing history.
Terry Jones spent most of the Seventies working for Vogue before becoming so intrigued by punk that he wanted to launch a magazine that catalogued all the idiosyncratic DIY style that the genre threw up. When he eventually did, he invented a new way of looking at the world, reflecting the cultural and sartorial shifts of a decade that was rapidly being defined by its excesses.
i-D immediately became one of the most influential magazines of the decade; few outside the office knew that Terry's wife, Tricia, was as important to the enterprise as her genius of a husband. Between them, they turned a cottage industry into a giant-slaying cultural behemoth, a magazine that inspired a whole generation of young hipsters.
Terry was a whirlwind of creativity, and a man who found himself incapable of not nurturing talent. People walked in the door and were given a fashion story to lay out; students wandered by and five minutes later would be shooting a cover story. I fell in one day and emerged a year or so later with an editorship. Personally, there is no one I have more respect for, no one to whom I feel a greater debt. And I would imagine a couple of hundred other people in the industry feel the same way, too.
Terry and Tricia were jointly responsible for an entire generation of talent (maybe more), while Terry single-handedly has been responsible for more careers than anyone else I can think of in the industry. Without Terry taking an interest in me, I would probably still be a barman in south-east London. Either that, or a film extra; instead of shooting down Roger Moore's plane in Octopussy, I'd be pouring drinks for Daniel Craig.
Nick Knight owes his career to Terry Jones, as do Edward Enninful, Judy Blame, Simon Foxton, Robin Derrick, Caryn Franklin, Juergen Teller, Helmut Lang, Craig McDean, David Sims, John Galliano, Kate Moss, and hundreds of other journalists, photographers, graphic designers, fashion designers, stylists, make-up artists and hairdressers. i-D gave Sade her first cover, gave Madonna her first cover, gave most people their first cover.
Terry could spot a trend, a talent or a mood from a greater distance than most, filling his magazine with seemingly unrelated words and pictures that would always come together to create a never-less-than fascinating whole. Quite rightly, he became a celebrity in his own right – not that he cared for, nor craved, the limelight. There was a regular stream of Japanese fashion students who would pour into the office wanting to meet the great man, many of whom would leave baffled when Terry started talking to them in cod-Japanese.
Of course, Terry could be infuriating to work for, because he always appeared to have a completely random attitude to the commissioning process. Yet he actually had a very particular vision and, in i-D's 33-year history, he's rarely strayed from it. So, in that sense, i-D is one of the purest fashion magazines there is.
I worked for Terry for four years, and every week was an adventure. It was a baptism of fire in some respects, because I've never seen anyone work like Terry did before or since. I got the measure of him one day when I returned from New York, walking into the West Hampstead office to discover Terry slicing off the bottom four inches of one of my articles.
When I asked what he was doing – my eyes on stalks as if drawn by a demented cartoonist – he shrugged his shoulders and said: "Well, it wouldn't fit."
Dylan Jones is the editor-in-chief of GQ.
Join our new commenting forum
Join thought-provoking conversations, follow other Independent readers and see their replies