Toast Of The Town: The artisanal lifestyle brand turns 15

Show all 13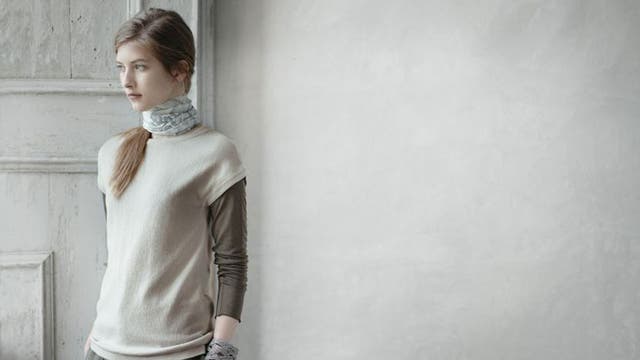 Toast Of The Town: The artisanal lifestyle brand turns 15
As the brand that sold us the artisanal lifestyle celebrates its 15th birthday with a capsule collection, Harriet Walker meets its co-founder Jamie Seaton
Jamie and Jessica Seaton launched their company Toast on the day that Diana, Princess of Wales, died. While that might have been an opportunity for some to bury bad news, it also meant that the press they received around the launch was somewhat eclipsed.
Still, customers were intrigued by the debut collection – six pairs of high- quality pyjamas, two dressing gowns and a rug, which was sold via a fold-out poster – and began to place their orders. Fifteen years later, Toast has 10 shops around the UK and boasts 105,000 unique visits to its website (one of the first to adopt e-commerce) every month.
"I've always had this idea that I'd love to do a little collection without the normal commercial strictures," explains Jamie Seaton. "So when the 15th anniversary came along, I said "Oh ho! I'll do 15 designs, using artisanal fabrics and old techniques." The idea was initially that I'd draw not on past successes but on the things I'd really loved."
Those pieces include all the signatures of the brand, from shift dresses and tunic shirts to sturdy wool twill coats and military jackets, made from fabrics sourced from the UK and India, embellished with the sort of intricate craftsmanship, detailing and embroidery that has made the brand so popular over the decade and a half of its existence.
"I found I didn't quite love some of those older pieces any more, so I changed and put some new ones in," Seaton continues. "And along with wanting to be rid of the commercial aspect, I thought it would be nice to be rid of time pressures. So the whole thing has dragged on awfully and has been a terrible trial for everyone but me."
Seaton and his wife have always done their own thing. After meeting at university in Birmingham – where they were both studying archaeology – the couple moved to rural Wales to work on a site there.
"We were digging up the corner of a Roman road – a bunch of stones and a lot of soil," he says. "We got married because Jess's mum had saved £700 to give to her as a wedding present, and with the money we bought a knitting machine, a bunch of wool and we started a knitwear business."
Under the label J&J Seaton, the couple settled into working and creating from a farmhouse in Wales. And thanks to a fortuitous meeting with American Vogue's flamboyant Andre Leon Talley, (who was then working for Women's Wear Daily) at a crafts fair set up by a local knitter in Wales, they were selling their rustic-influenced pieces to Bergdorf Goodman in New York within six months.
"I had a little room with a nice view down the valley and the knitting machine," Seaton remembers. "We had 400 orders to knit, so I'd go up first thing in the morning and I'd say to myself 'right, I've got to knit two by lunchtime!' And it would get boring, so I'd put a watch in front of me and see how many rows I could do in a minute. Whooooosh!
"We started getting other people to do it after the first season."
J&J Seaton ran for 20 years, with shows at London Fashion Week and the designers presenting their collections in New York and Milan too. But, as they raised a young family and took stock of the books, they realised it was time to consolidate the lessons they had learnt from a once-popular label that had grown slightly beyond its capabilities. So, on that day in August 1997, Toast was born.
"Jess came up with the name Toast," Seaton explains. "The idea was we were doing pyjamas, but they weren't so much for going to bed in – they were for slouching around on a Saturday morning in."
Saturday mornings, Sunday afternoons, weekday evenings and days off, came the response as more and more interested customers bought into the luxe loungewear – and the label decided to branch out into a fully fledged womenswear range.
There's a home range, too and in 2010, the label launched its first menswear collection; the countrified aesthetic chimes perfectly with the current vogue for heritage and homemade pieces. Seaton describes it "English but not nostalgic", but the description that perhaps fits best is "modern land girl", with models in the campaign dressed like so many capable young bluestockings, in lush felt and wool in the deep russet tones of autumn.
"I find it all a bit disheartening, this reinvention of old brands," says Seaton. "Photographing a guy looking like a fisherman and raising the Union Jack. No one ever got poor by being obvious."
"Personally, I want things to be simpler and simpler," he continues. "If I do a duffel coat, I want to do the most minimal duffel coat, beautifully cut but in an unobvious shape. I like lovely fabrics, and black and white, cut is so important. Women are different shapes, so we want to do something for all of them."
Join our new commenting forum
Join thought-provoking conversations, follow other Independent readers and see their replies