We wear the world: tribal textiles

Show all 3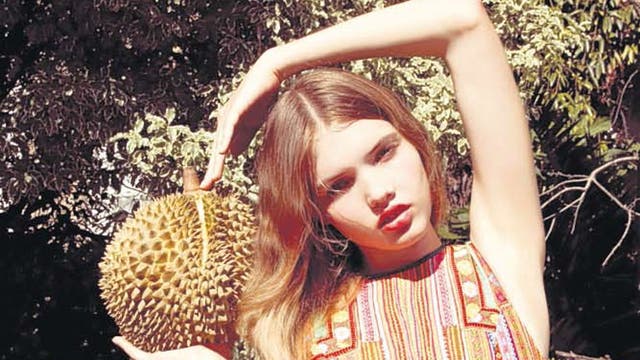 We wear the world: tribal textiles
Traditional tribal textiles have never looked more modern, says Naomi Attwood
As long as there have been fashion collections, designers have looked to the traditional dress of other cultures for inspiration. Certain designers return time and time again to favourite foreign territories; Matthew Williamson has based many a collection on the ultra-vivid pinks, turquoises and golds from his frequent trips to India, while native of Demark, Peter Jensen, has injected elements of traditional Greenland dress, thanks to muse, his Aunt Jytte – to his catwalk offerings.
John Galliano, when at the head of Christian Dior and his eponymous label, was famous for embarking on research trips where he and his team would go to various exotic locations to soak up the local colours, textiles and architecture, bringing back a completely fresh perspective to his atelier as the basis, or "story" for a new collection.
This season, traditional fabrics have taken on a new identity, thanks to a clutch of independent labels. Neither resembling the theatricality of haute couture, nor the gap year aesthetic you could pick up at Camden market or on holiday, these labels bridge the gap between high street and high end, each having taken a distinctive fabric from an different culture and created super- modern, unfussy garments for the contemporary woman.
Thu Thu
"I was so inspired by the Sapa people and their beautiful fabrics on my travels to Vietnam in 2009, it sparked the idea for the label," says Thuy Duong Nguyen. "My initial idea was to create a biker jacket and combine this with traditional Sapa fabric. It was the first ever piece I created. The collection evolved from this." The fabric used in Thu Thu collections is handmade by the H'mong women of Vietnam each time a new baby is born, using beeswax and indigo. brownsfashion.com
Cats Brothers
Although knitwear design duo Lindsay McKean and Anna Wilkinson haven't visited Mexico their "luxury streetwear" label, Cats Brothers, was born from a mutual appreciation of the hand-crafted textiles, colours, motifs and fabrics from country, coupled with the idea of Mexico's Day of the Dead paying tribute to dead rappers. Browns Focus 0207 514 0063
The African Shirt Company
"We thought it could be a viable business idea when a shirt I had made on a visit to Kenya got so many compliments every time I wore it [in the UK],"said Joan Hughes, who with her friend, artist and print maker, Lindi Campbell Clause, runs The African Shirt Company, which trains and employs local village women in a Kenyan village to make women's shirts using distinctive Kanga print fabrics. As the money made from selling the shirts in this country gets ploughed back into the local community (including a tree nursery) the label is also a social enterprise.
theafricanshirtcompany.com
Join our new commenting forum
Join thought-provoking conversations, follow other Independent readers and see their replies