Woodland trend: Where the wild things are

Show all 3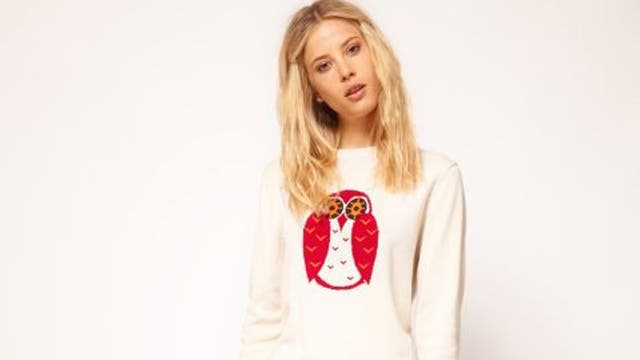 Woodland trend: Where the wild things are
If you go down to the woods today you'll find the key motifs of this autumn's fashion. Foxes, owls and hedgehogs are Britain's new style icons
Whether it's The Tales of Beatrix Potter, The Wind in the Willows or even The Animals of Farthing Wood that you feel a childhood connection to, nostalgic woodland creatures have never been more in vogue. Over the past few seasons there have been several fashion trends that you may have owned a version of as a child, from dungarees to rainbows. For autumn/winter 2012, no cosy jumper, sweet blouse, piece of jewellery or accessory is complete without bearing an image from the traditional British countryside.
Part of it must be to do with heritage or homegrown brands such as Burberry, Mulberry and Aubin and Wills, who pride themselves strongly on their British roots, glamorising and fetishising what might at one stage have been seen as fusty, out-dated, country style, rather than the stuff of the luxury catwalks. Another reason that the woodland theme has taken off in such a big way is its inherent suitability for autumn, the season of mists and mellow fruitfulness. Those rich, "jewel tones" are all the colours of nature and, in particular, the woodlands. The changing colours of the autumn leaves give us orange, gold, brown and ochre, the fur and feathers of our fauna offer brown, cream and ecru, while moss, lichen and conifer trees give us bottle green and blackberries and damsons provide the berry stains of plum and magenta.
When it comes to wearing your woodland fashion, style it however you like. Wear it with jeans and a leather jacket, or more traditional fare like some autumnal corduroy trousers or a pencil skirt; some grey woolly tights and sensible brogues would also fit nicely alongside a crafty fox or wise old owl. Unlike other cute or kitsch trends, you don't have to live in Dalston or sport an oversized baseball hat to tap into this look; it's straightforward rather than ironic. Although there's no point being overly analytical, it's certainly true that this is the sartorial equivalent to comfort food.
With the nights drawing in, political tensions and economic gloom on the horizon, it's the wearable equivalent of a steaming mug of hot chocolate – or a reassuringly familiar bedtime story.
Join our new commenting forum
Join thought-provoking conversations, follow other Independent readers and see their replies