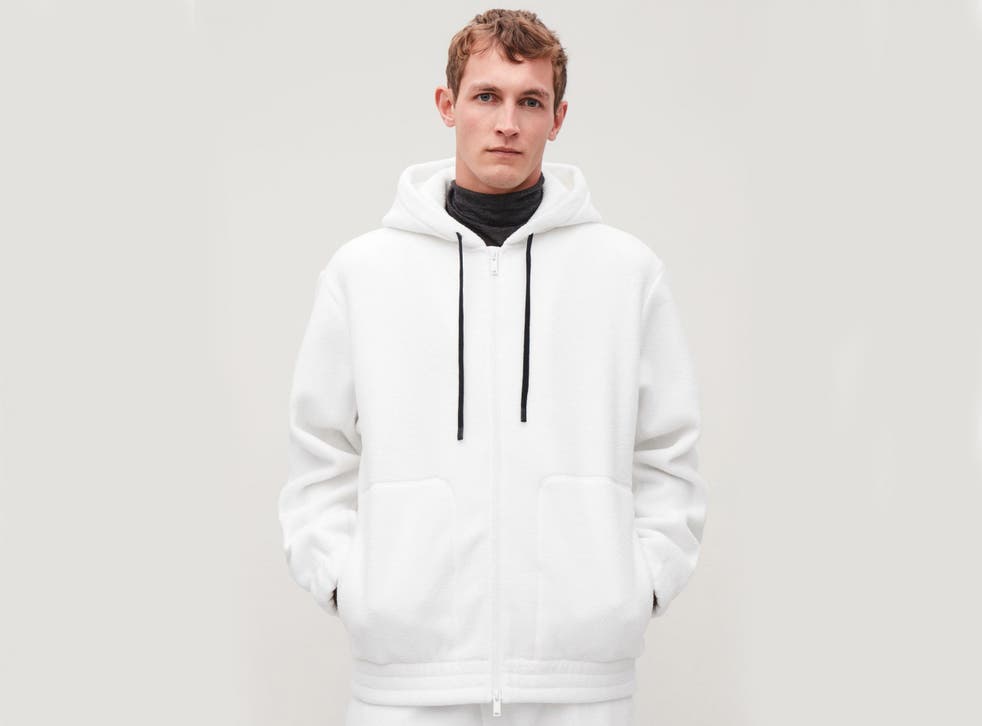 Fleece: The retro menswear staple you need this winter
The unassuming piece is perfect for cold-weather layering
A garment most of us associate with dorky dads, dog walkers and Springwatch's Chris Packham has come in from the cold to become one of this season's must-have items.
Enter the unassuming fleece jacket.
It's a wintry staple that's not only eco-friendly but also a damn sight cheaper than cashmere.
The fabric is cosy yet lightweight, which is why it's long been popular with fans of the great outdoors.
American brand Patagonia is behind the creation of the fleece, which it launched back in the 1980s as a means of improving on wool, which can often feel itchy and heavy when wet.
These days the label is producing more stylish takes on this sturdy favourite, as are Neighborhood, Carhartt and Penfield
In fact, in 2018 you're more likely to spot a fleece jacket on fashionable kids than hikers and birdwatchers.
Why? Because it's unpretentious, functional, comfortable and affordable.
It might have started out on the walking trail but the fleece jacket is actually a handy offshoot to the current hiking and technical outwear trend that has dominated runways.
So, the trick here is to carry this thread through with a casual look of slim-fit jeans and heavy shirts and boots. And if you're feeling brave you could also wear it under a blazer.
Register for free to continue reading
Registration is a free and easy way to support our truly independent journalism
By registering, you will also enjoy limited access to Premium articles, exclusive newsletters, commenting, and virtual events with our leading journalists
Already have an account? sign in
Register for free to continue reading
Registration is a free and easy way to support our truly independent journalism
By registering, you will also enjoy limited access to Premium articles, exclusive newsletters, commenting, and virtual events with our leading journalists
Already have an account? sign in
Join our new commenting forum
Join thought-provoking conversations, follow other Independent readers and see their replies