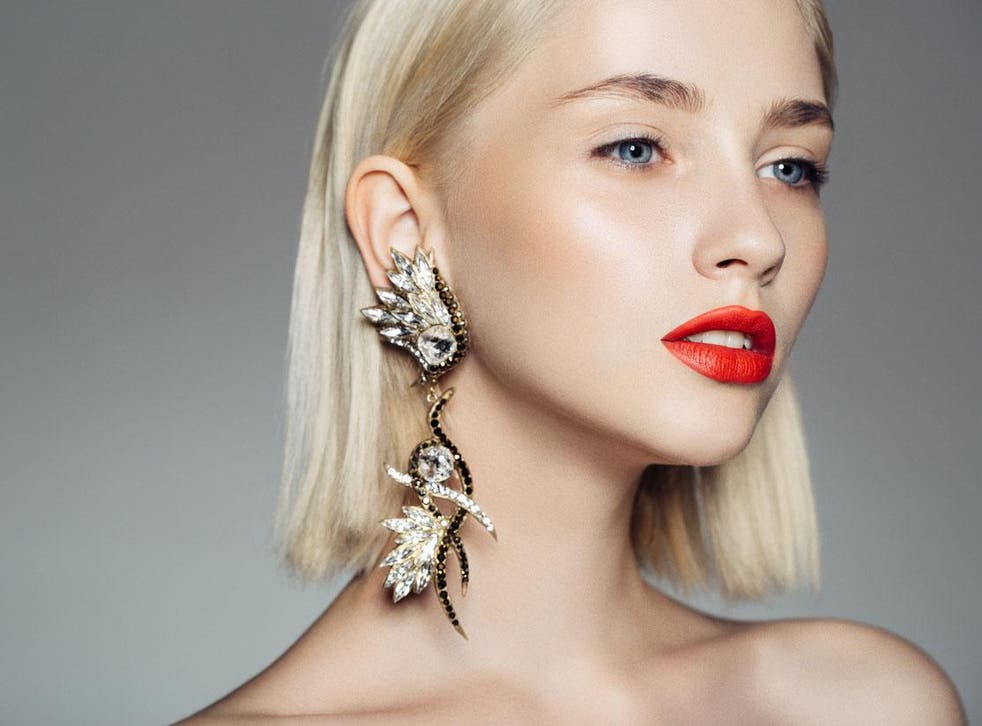 How to wear your make-up on Christmas day
For the perfect nod to the festivities, a bold red lip is a must and a quick way to nail your look when you've only got minutes to spare
In between unwrapping your presents, basting the turkey and filling up guest's glasses with bubbly, your beauty look can often take a back seat on Christmas day.
But, whether you're getting dressed up or vegging out at home, there is a way to keep up appearances during the festivities with little-to-no fuss.
First things first, you have two options here – go all out with merrymaking maquillage or keep your make-up simple and natural, albeit with a hint of sparkle.
For the perfect nod to the festivities, a bold red lip is a must and a quick way to nail your look when you've only got minutes to spare.
The trick here is to go for a formula that can withstand the endless supply of mince pies and prosecco you're about to consume and for this we suggest opting for a liquid lipstick; our favourite being Fenty Beauty's Stunna Lip Paint in Uncensored, which apparently suits every skin tone.
Alternatively, is there anything more Christmassy than glitter?
If you prefer to put the focus on your eyes, a wash of sparkly colour across your lids is a great and grown-up way to embrace the trend and for this we direct you towards Bleach London's Glitterati palette – a collection of nine dazzling shades that guarantee a statement finish.
For a look that's just as glam teamed with your best dress as it is a pair of stretchy lounge pants it's time to nail no make-up, make-up.
Here, your focus should be on your complexion and if you're rushed for time take it back to basics with a foundation that will apply with ease.
To amp it up, finish by applying a sweep of highlighter along your brow bones, cheeks, down your nose and dotted in your cupid's bow, before coating your lashes with mascara.
While you can leave your lids bare, eyeshadow sticks are serious game-changers when it comes to saving time. Simply swipe over the lid and use your finger to dab and blend.
Similarly, opting for a nude, buttery lipstick will mean you avoid the need for touch-ups throughout the day.
Join our new commenting forum
Join thought-provoking conversations, follow other Independent readers and see their replies