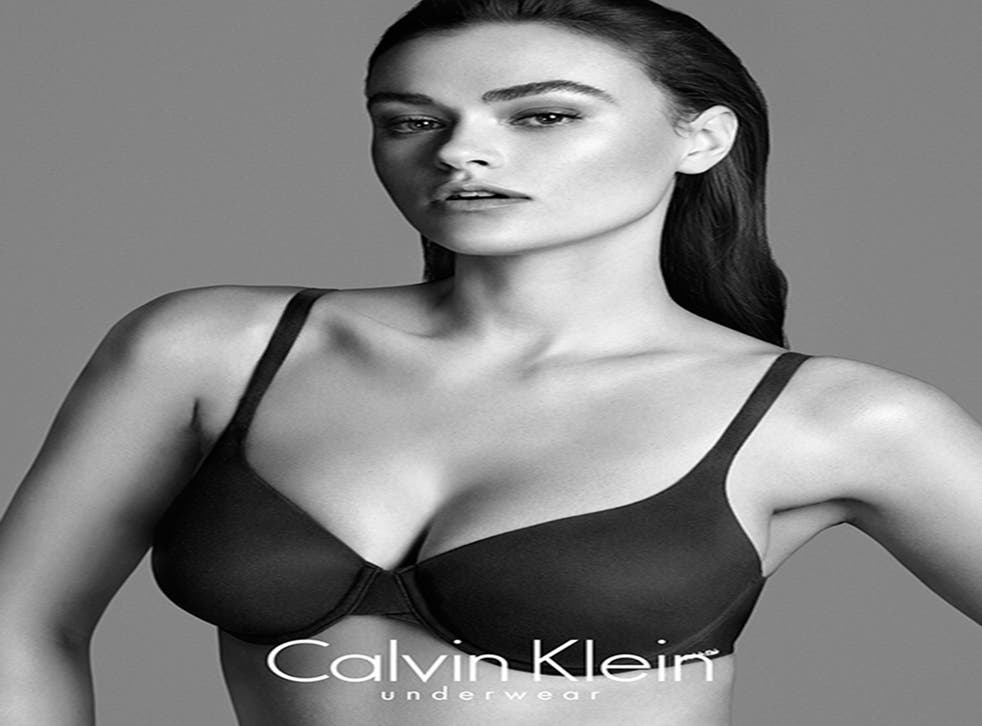 Myla Dalbesio: Interview with Calvin Klein model sparks outrage over 'plus size' classification
Elle magazine described UK size 14 Dalbesio as 'plus sized' in the fashion world
A model's appearance in a Calvin Klein underwear advert has sparked a furore on social media after she was described as a 'plus-size model' by a magazine – at a UK size 14.
Myla Dalbesio appears alongside Jourdan Dunn (UK size 6) and Lara Stone (UK size 8) in the brand's 'Perfectly Fit' campaign.
In an interview with Elle magazine, 5ft 11 Dalbesio was described as "surprisingly" a "plus size" model in terms of the fashion industry's categorisations.
Many agencies list plus size models from UK size 10 and 12 onwards, meaning Myla Dalbesio is considered a plus size model on many books.
Dalbesio said she believed she was "definitely bigger" than all the other girls Calvin Klein has worked with. In the interview, Dalbesio, who described herself as an "in the middle" model, said being chosen for the campaign was so "surreal", she cried.
"It's kind of confusing because I'm a bigger girl," she told the magazine. I'm not the biggest girl on the market but I'm definitely bigger than all the girls [Calvin Klein] has ever worked with, so that is really intimidating."
Elle referred to her as a plus size model both in the interview and on Twitter, prompting a wave of controversy.
Others directed their criticism at the retailer – despite Calvin Klein never directly referencing her size.
Calvin Klein has not yet stated that Dalbesio was hired as a plus size model. Instead, the clothing brand said Dalbesio was chosen as part of its aim to create more "inclusive" clothing.
A spokesperson said: "The Perfectly Fit line was created to celebrate and cater to the needs of different women, and these images are intended to communicate that our new line is more inclusive and available in several silhouettes in an extensive range of sizes."
Dalbesio appeared keen to make this point clear during her interview, telling the magazine: "It's not like [Calvin Klein] released this campaign and were like, 'Whoa, look, there's this plus-size girl in our campaign. They released me in this campaign with everyone else; there's no distinction. It's not a separate section for plus-size girls."
Join our new commenting forum
Join thought-provoking conversations, follow other Independent readers and see their replies