iStyle: A very berry affair

Show all 9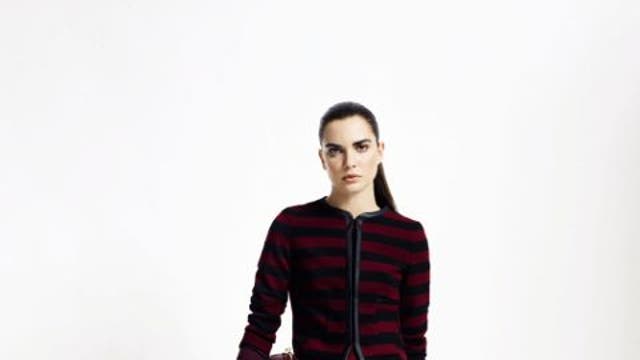 iStyle: A very berry affair
Shades of maroon and oxblood provide an instant update for both your wardrobe and make-up bag this season, says Emma Akbareian
Colours are usually seasonal; while some such as navy, black and grey retain an all year round status, a pastel palette will always be associated with spring/summer. Likewise, burgundy red's seasonal affiliation belongs unequivocally to autumn.
For that reason it's a shade that reappears every year around this time. The catwalk interpretations of the trend for this season are testament to its versatility: Marc by Marc Jacobs showing a Seventies inspired take on the colour with polo-neck knits and matching oxblood shoes in New York; while over the Atlantic at Burberry Prorsum, patent trench-coats and slithery latex pencil skirts leant the merlot hue an altogether sexier effect.
Where fire engine red is bold and brash, berry versions are more quietly elegant, hovering on the darker end of the colour spectrum. For those whose default dress code is black, plum shades present a non-intimidating solution to the eternal challenge of introducing colour into an otherwise monochrome wardrobe. By far the easiest way to incorporate is with a pair of cranberry-colour jeans. Come party season a burgundy dress is an equally timeless alternative to the LBD.
It's not just fashion that could do with a hit of berries this season, beauty looks have been getting fruity too. Take inspiration from Marni, where the autumn/winter models' lips were made to look as if they'd overindulged in red wine via a stained colour effect.
The colour to invest in to get that look is MAC's appropriately-monikered Hang-Up, which is a shade of deep oxblood red. A gloss such as Estée Lauder's Pure Color High Intensity Lip Lacquer in Electric Wine will give a glassier appearance. But if a berry-stained pout is too vampy for your liking, look to your talons instead with burgundy shades like Essie's Twin Sweater Set.
Join our new commenting forum
Join thought-provoking conversations, follow other Independent readers and see their replies