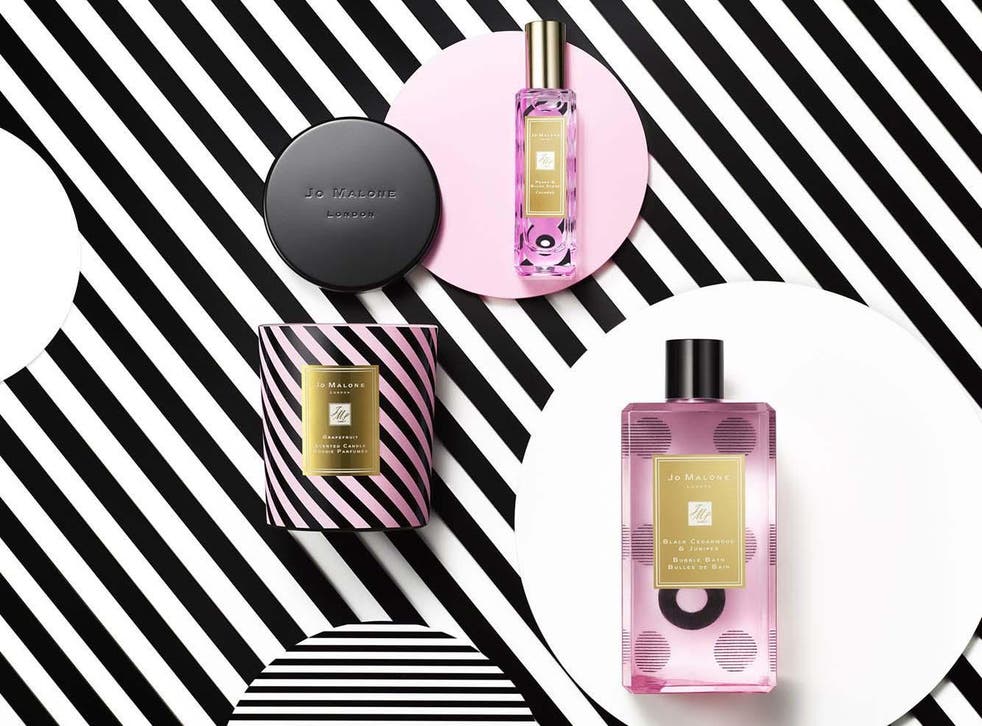 Queen of Pop: Jo Malone launches new collection with Poppy Delevingne
An actor, director and model who has walked for everyone from Burberry to Louis Vuitton, Poppy Delevingne is now turning her talented hands to the world of beauty with her second collection for Jo Malone.
Entitled Queen of Pop, the colourful nine-piece line has been designed with ritual bathing in mind because it's the 32-year-old model's "favourite thing in the whole entire world".
As a result, Delevingne has put together a carefully curated collection of bathing essentials that really do make for the perfect soak.
All wrapped in playful black and pink packaging complete with 1960s Pop Art polka dots and stripes, the first instalment celebrates the brand's ethos for fragrance layering.
Here, she presents scents that all mean something special to her. There's Amber & Lavender, which is worn by her husband; Red Roses, because it was the first scent she ever wore; and a new favourite, Peony & Blush Suede.
At the heart of the limited edition collection is a trio of sweet-smelling bubble baths designed to leave the skin feeling cleansed, nourished and seriously smooth.
Here, the model selected three of the brand's classic scents including Velvet Rose & Oud, Black Cedarwood & Juniper and Nectarine Blossom & Honey.
Safe in the knowledge that no bathtime is complete without a candle or three, Delevingne also added a selection of candles that will not only fill your bathroom with soft, flickering light but also your favourite fragrance – choose from Grapefruit, Blackberry & Bay or Basil & Neroli.
Available exclusively at Selfridges, Brown Thomas Dublin, Jo Malone London Regent Street and jomalone.co.uk.
Join our new commenting forum
Join thought-provoking conversations, follow other Independent readers and see their replies