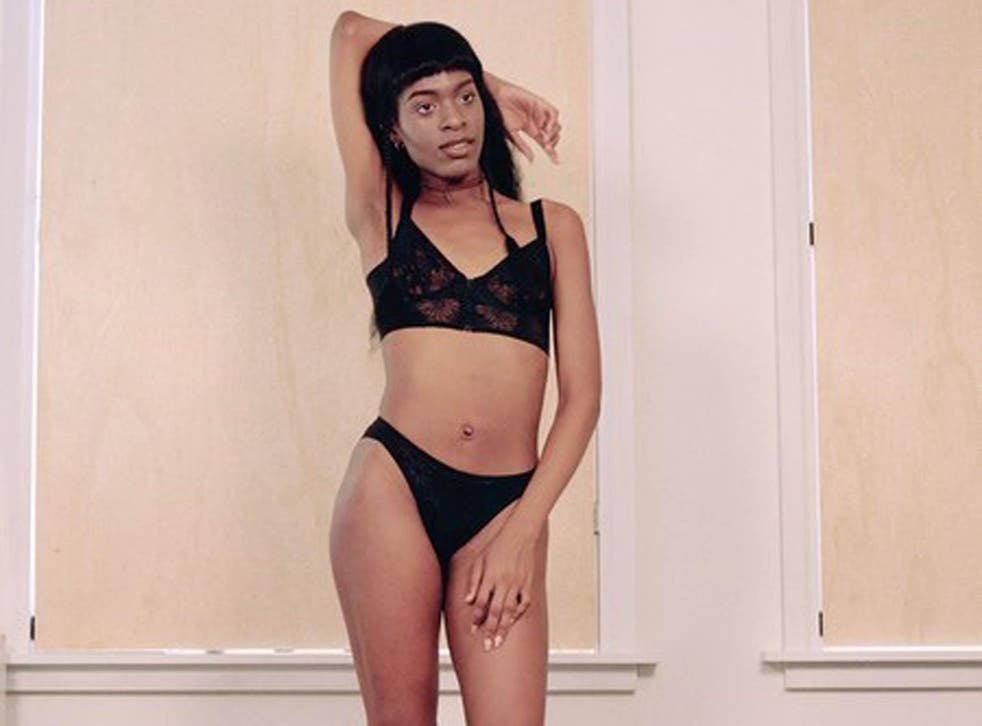 Lonely Lingerie's new body positive campaign fronted by transgender model
The AW16 campaign celebrates beautifully diverse women of all ages, body types and ethnicities
A lingerie firm has recruited a black transgender model to help front their latest Photoshop-free ad campaign.
New Zealand brand Lonely has unveiled their newest photo series called Nine of a Kind - un-retouched portraits of influential women from across social media, including trans model Aurel Haize Odogbo, Vogue sex columnist Karley Sciortino, ballerina Anna Collins, artist Ajani Lucid, and Canedo's own mother, Rogeria.
One of the models - Paloma Elsesser - said: "It's not just about plus-size or skinny, it's all of the in-betweens, like scars and stretch marks and lopsided boobs.
"It's so funny when people are like 'It's so real, it's so raw'. It's crazy that it's so groundbreaking, because it's normal."
This isn't the first time Lonely has curated realistic portraits of women; earlier this year the label joined forces with Lena Dunham after she got into a highly publicised debate about retouching with Spanish magazine Tentaciones.
Joined by fellow Girls star Jemima Kirke, the pair stripped down to their underwear for a Photoshop-free, body positive campaign.
This latest series highlights the brands intention to celebrate beautifully diverse women of all ages, body types and ethnicities. In a statement June said, ""(These are) independent women who can collectively say they are proud to be themselves."
"Through intimate portraits of nine inspiring women, we celebrate our differences, our different ages, our different bodies, our different stories, the differences that make us who we are."
Zara Mirkin, who styled the campaign, said: "I just want women to accept who they are and appreciate what they bring to this world and very importantly be proud of what they look like. Any size or skin colour."
The campaign also features Art Hoe Collective founder Gabrielle Richardson, stylist Marcela Jacobina, designer Georgia Pratt and model Paloma Elsesser.
Take a look at the full collection here.
Join our new commenting forum
Join thought-provoking conversations, follow other Independent readers and see their replies