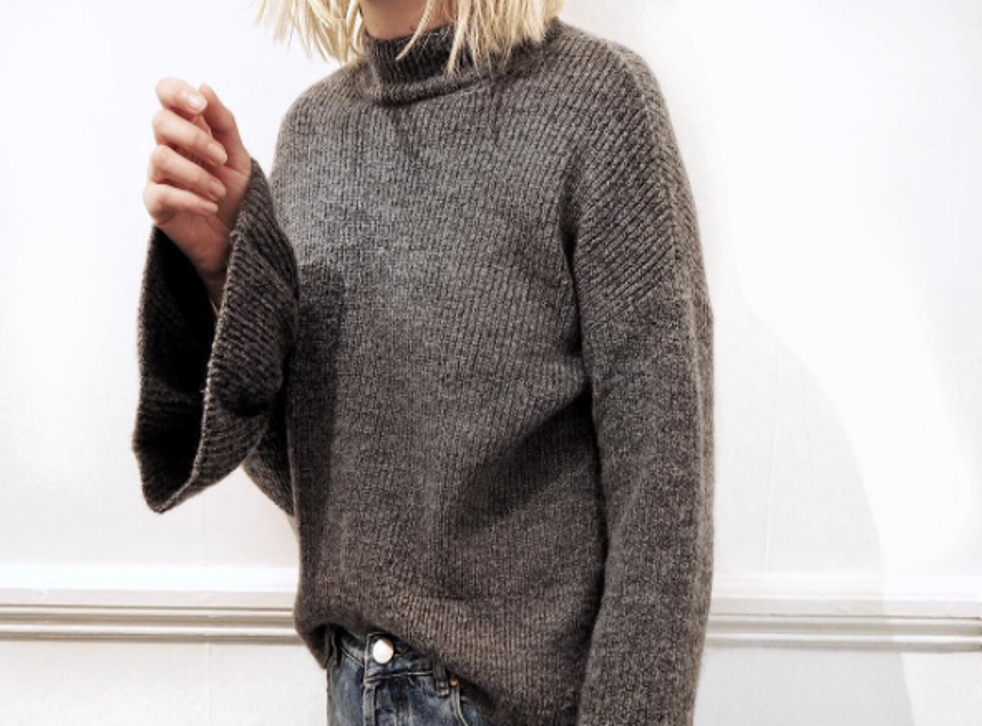 The £35 M&S jumper that's become the must-have winter item
It's sent style obsessives into a fashion frenzy
Style obsessives have been sent into a fashion frenzy over a deceptively simple, flute sleeve jumper from M&S.
The chain, known for its voguish collaborations with style guru Alexa Chung and its sell-out autumn 'it' skirt, recently saw a 2.3 per cent rise in clothing sales for the first time in two years.
Perhaps chief executive Steve Rowe's decision to cut the price of more than 2,000 clothing lines was a good decision after all.
But it's a cropped, funnel neck knit jumper that is appearing on Instagram feeds everywhere, as style bible sites like Who What Wear and fashion bloggers such as Alex Stedman of The Frugality and Emma Hill of EJ style, don what looks set to be the must-have piece of winter.
Featuring exaggerated flute sleeves, the chain's latest knitwear offering has hit the nail on the head trend wise and fashionistas everywhere are flocking to the high street to snap one up.
What's more, it's seriously purse friendly and will only set you back a mere £35.
Available in pale, dusky pink and grey, the latter has taken the lead in the style stakes with style bloggers singing its praises.
The last time M&S had such a huge success was with its 70s style suede skirt in 2015 that saw thousands of people put their names on a waiting list to grab one overnight.
The high street favourite has certainly cemented its clothing crown once again with a return to simple, trendy and practical attire that appeals to the masses. M&S is officially back in style.
Join our new commenting forum
Join thought-provoking conversations, follow other Independent readers and see their replies