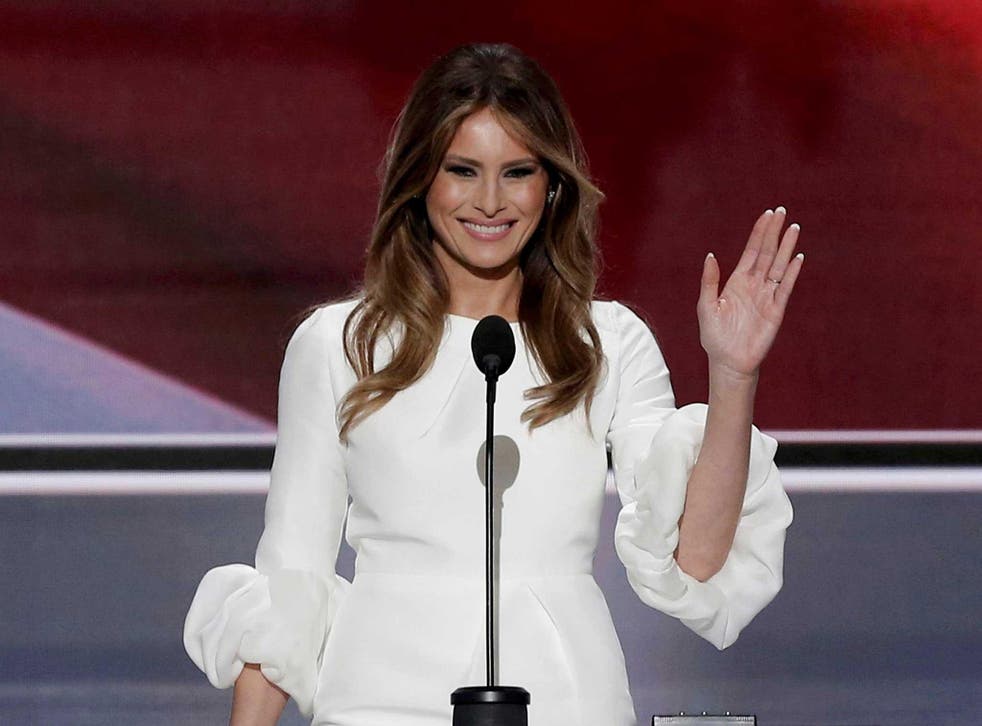 Why dressing Melania Trump has the fashion world running scared
The industry has long had a love affair with first ladies but it looks like Trump may be in for a tougher time
In the aftermath of the election, the fashion world has been anything but quiet about incoming first lady Melania Trump.
While the industry has long had a love affair with First Ladies, designers are torn about whether they want to dress her.
Now fashion bloggers say they fear critiquing Mrs Trump's style when she's First Lady for fear of a backlash from Trump's army of supporters.
Fashion bloggers Tom Fitzgerald and Lorenzo Marquez are known for their snarky criticism of celebrities' red carpet choices but when it comes to the future FLOTUS the duo intend to keep schtum.
During a recent interview with Q&A Café series host Carol Joynt, the pair recalled how they critiqued Michelle Obama's fashion faux pas during the early days of the Obama administration.
"We are not going to be able to do that with Melania Trump without risking our business," Fitzgerald said. "The hordes that will come down on us.
"It's not that I fear him — I fear his followers. They go after the people who are heretics. And they love her. She is their queen right now. So if we said 'she's tacky' or 'that hem was too short' or whatever. . . ."
They're not the first to comment on Trump's inevitable position as a style icon, though, others have been less benevolent with their words.
"I have no interest whatsoever in dressing Melania Trump. Personally, I'd rather put my energy into helping out those who will be hurt by [Donald] Trump and his supporters," Marc Jacobs told WWD.
Michelle Obama as the First Lady

Show all 11
"I was asked to dress her quite a few years ago and I declined. She's not necessarily my image," Tom Ford said on The View.
"Even had Hillary won, she shouldn't be wearing my clothes. They're too expensive. And I don't mean that in a bad way. They're not artificially expensive. It's how much it costs to make these things."
Like it or not, what Trump wears will, for better or worse, set her well within the fashion conscious. As a first lady of the United States her image will send a message, set trends and continue to ramify those in the know.
Join our new commenting forum
Join thought-provoking conversations, follow other Independent readers and see their replies