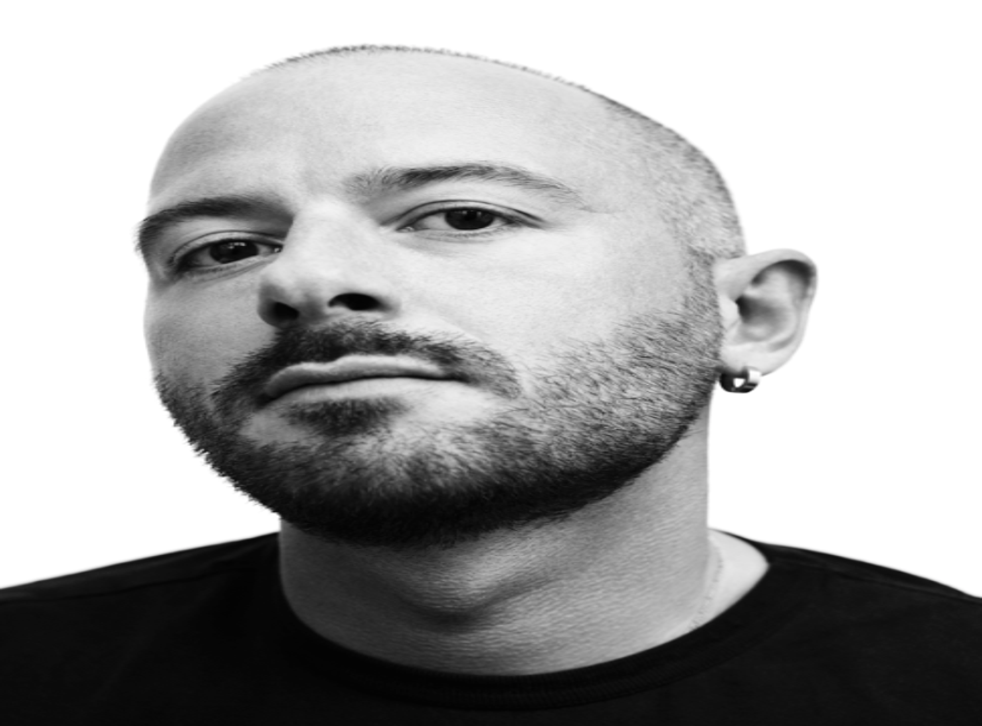 In with the new: Balenciaga announces Alexander Wang's replacement, and you've probably never heard of him
Demna Gvasalia, of the design collective Vetements, will show his first collection for the house in March 2016. Alexander Fury assesses the fit
The new designer of the esteemed, storied house of Balenciaga has been announced. His name is Demna Gvasalia. Never heard of him? You're not alone. Gvasalia is best known for helping a design collective (currently numbering 18) known as Vetements, who showed their spring/summer 2016 collection in a Chinese restaurant in Paris's somewhat grotty Northern 11th arrondissement. Last season, they showed in a gay sex club in the Marais called Le Depot - their show was the first time women had been admitted into the establishment.
Doesn't sound terribly Balenciaga, does it, associated as that house is with the soignée precision of haute couture? The founder, Cristobal Balenciaga, counted as clients women like the Duchess of Windsor and Countess Mona von Bismarck (including her cinamon-coloured gardening gear). He retired in 1968, closing his house, because he declared there was no-one left to dress. When approached to diversify into ready-to-wear (which Balenciaga now produces), Cristobal sniffed and stated, simply: "I will not prostitute my art."
Until a few years ago, his mantle was borne by the slender shoulders of the designer Nicolas Ghesquiere, now ensconced at Louis Vuitton. The announcement of his latest successor came, coincidentally (or not) a few hours before Ghesquiere's latest Vuitton show. Ghesquiere was seen as a natural successor to Monsieur Balenciaga. The former was undoubtedly more open to and in tune with the street than the latter - Balenciaga collections launched trend after trend, including but not limited to: fancy motorcycle jackets; luxe cargo trousers; lego-alike footwear; scuba neoprene and seascape prints for everyday; not just wetsuits; and a still-bestselling crackled leather bag called the Lariat, introduced in 2001. And yet the hallmark of the house, under both, was innovation and experimentation. Balenciaga Sr introduced the unfitted suit in the mid-fifties, prefacing the square-cut shifts of the sixties; his sack dress following in 1957, the chemise in 1958. Ghesquiere himself was known for innovation in material, cut and construction.
It is fair - if, perhaps, a little mean - to state that Ghesquiere's successor, Alexander Wang, was not. Wang is an excellent marketer, and increased Balenciaga's profits considerably during his three-year ten sure, which ended with his spring/summer 2016 show on Friday. He designed lots more handbags that sold lots more. But he hasn't changed anything much at the house; his tenure won't be remembered for much, bar being that which immediately followed Ghesquiere's. There is hope that Gvasalia, however, may be the key to change. His Vetements - 'clothes', in French, albeit without the accent, because it proved too difficult to trademark - is a commercial and critical success, despite it's relative youth. Vetements just showed its third show, for its fourth season. This year, it was short-listed for the LVMH prize (Balenciaga is owned by Kering, LVMH's biggest competitor, a conglomerate that also counts Gucci, Bottega Veneta and Saint Laurent amongst its labels).
Vetements' garments are interesting, exciting even. Granted they draw on the school of Martin Margiela, but who doesn't? Gvasalia worked for the house that bears his name (not, as many think, for the man himself), and incidentally for Ghesquiere right at the start of his current Louis Vuitton tenure. He will continue to design for Vetements as well as Balenciaga; the two will remain separate and Kering, thus far, hasn't invested in them (a member of the team - although not Gvasalia - told me that categorically wasn't on the cards).
The Vetements aesthetic, however, isn't terribly Ghesquiere, nor especially very Balenciaga. Their best-seller is a pair of jeans patchworked from another three vintage pairs hacked apart; they also offer t-shirts sliced open and sewn back together to distort the print, sometimes turned back-to-front for additional mauling of the silhouette, and tight sweaters created from recycled French policeman's uniforms. I couldn't picture Mona von Bismarck in those. However, Gvasalia does have an understanding of form, and of the body, and of manipulating fabric to create interesting and arresting effects. He does it with cheap stuff, like velour jersey and polyester. Exploring it with luxurious fabrics, and via the ateliers of Balenciaga, will be fascinating to see.
Perhaps more importantly for Kering - which only recently began to turn a profit on the Balenciaga label, thanks to Wang's wares - Vetements' vêtements sell. They are also, undoubtedly, the current darling of the moment and the flavour of the fashion month. I believe in what Gvasalia and his small band of fellow designers are doing, don't get me wrong - but I can't help but feel that, more important than their beliefs, or even their actual designs, is the fact that their influence right now is everywhere. Kering couldn't have selected a more fashionable source for the designer to helm their latest reboot.
Gvasalia will show his first Balenciaga collection next March.
Join our new commenting forum
Join thought-provoking conversations, follow other Independent readers and see their replies