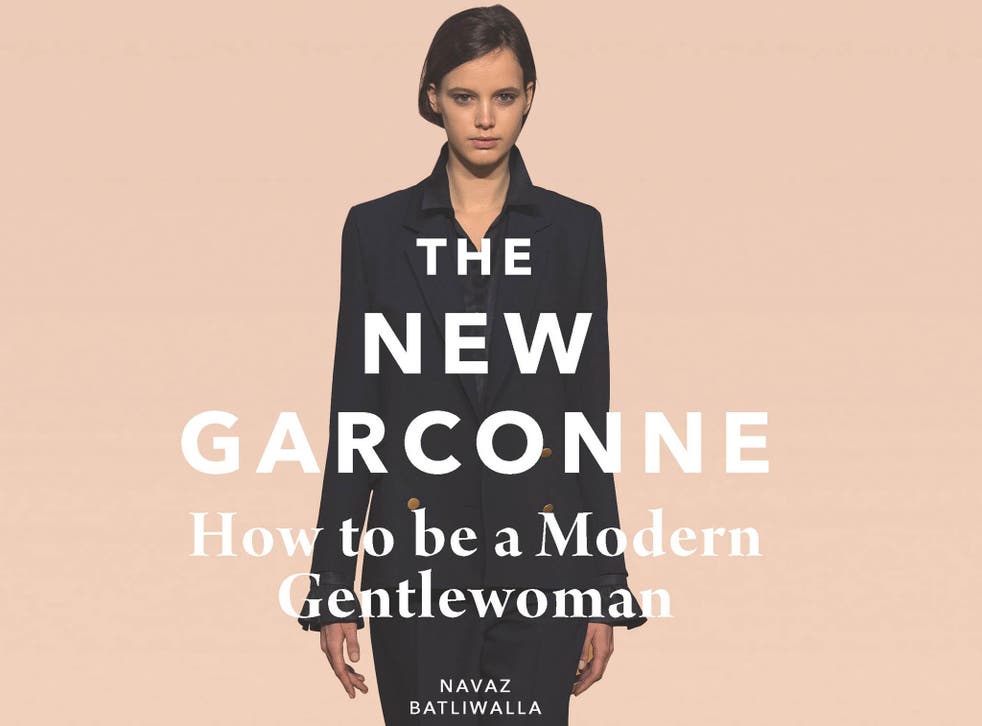 The New Garconne: A must-have book for modern, independent and stylish women
From Katharine Hepburn to Bella Freud; a new book, 'The New Garconne' celebrates fashion's 'gentlewomen'. Naomi Attwood meets the author 
A penchant for classic styles, mixing menswear with women's and treasuring favourite garments rather than attempting a sartorial reinvention every season isn't new, but it is a philosophy that is increasingly relevant in the frenetic digital age. A new book by writer and fashion insider Navaz Batliwalla, of the blog Disneyrollergirl.net, called The New Garconne explores this theme in 14 interviews with some of the most stylish women of the moment. Batliwalla reclaimed the term "garconne" after researching androgynous women dressers of the 1920s. "The look isn't manly, but boyish. These women really were garconnes, playful and rebellious but with a gentleness, not aggressive, as masculinity is sometimes perceived," she said.
Another element of Batliwalla's vision is a more reflective way of shopping; choosing quality over quantity, taking time to learn an item's provenance. "For nine years I've been covering brands [that value craftsmanship] on my blog. When the chance to do a book came up I knew immediately I wanted to do a collection of interviews," she said.
With a Pinterest board of gentlewoman style throughout the ages, from Coco Chanel and Katharine Hepburn to modern street style stars as her starting point, Batliwalla set about approaching chic women to profile. "It's a mix of people; among them artists, designer Bella Freud, perfumer Lynn Harris and stand-up comedian Phyllis Wang.
"I didn't want everyone to sound worthy and dull – I wanted personality. Kris Kim who runs US online shop La Garconne was very elusive, which intrigued me and made me want to meet her more. She eventually agreed to participate – despite shunning the limelight, which made me happy because she epitomises the concept of the book."
The New Garconne also contains a shopping guide. Despite the preponderance of designer clothes and accessories mentioned in the interviews, Batliwalla promises the look can be achieved on a budget. "It's about the high-low approach, mixing something luxurious with something less expensive but still good quality. Try Uniqlo, & Other Stories and COS on the high street. You don't have to buy new; shop your closet, go to flea markets, look on eBay. Sculptor Polly Morgan loves Celine but admits she usually buys it at Bicester Village!"
Gentlewoman Style

Show all 13
Join our new commenting forum
Join thought-provoking conversations, follow other Independent readers and see their replies