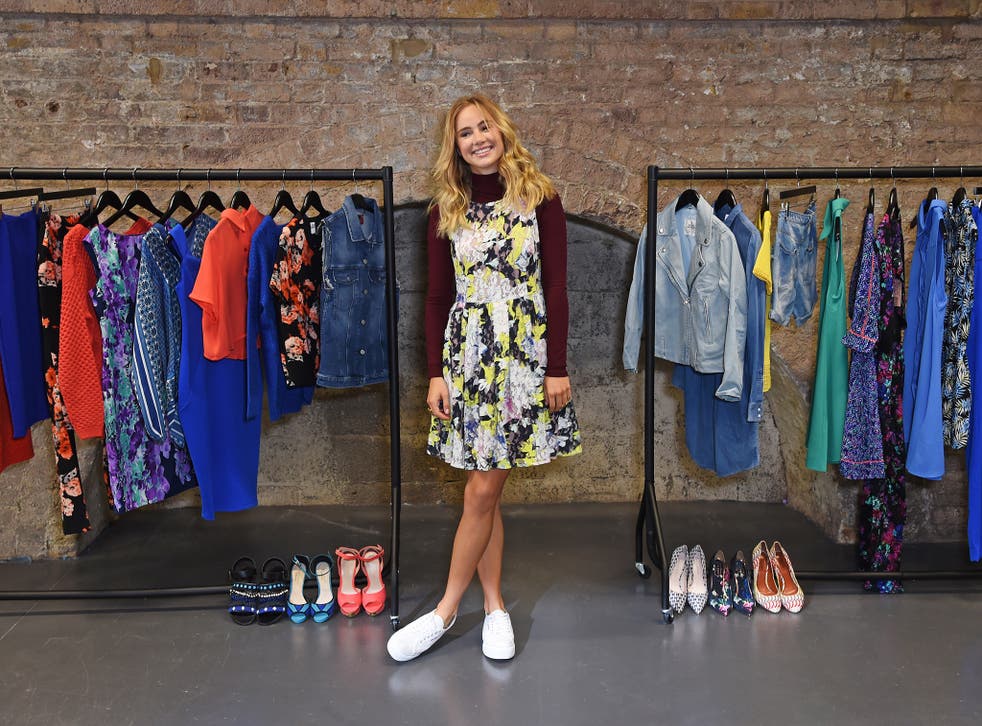 Amazon Fashion: the online retailer opens the biggest studio in Europe with Suki Waterhouse
The fast-growing online giant expands its fashion site with a 46,000 sq ft  photography space in London
Amazon continues to expand, and now it's got its wings wide spread across Europe with its Fashion obsession, as it opens the continent's largest photography studio in London, aiming to produce over 500,000 exclusive imagery every year.
The multimillion pound space has been unveiled in the heart of East London, in Shoreditch, and British model Suki Waterhouse has been revealed as the brand ambassador for the autumn/winter 2015 collections. The 46,000 sq ft recently-renovated venue has 22 individual photography bays, as well as editing, editorial and creativity spaces – with the sole purpose of feeding its site with hundreds of thousands of images of clothes.
The big investment comes after a huge increase of numbers in its fashion sales on these shores - it sold more than 30m of clothing and accessories from April to June this year alone.
Amazon Fashion has been upgrading its website, updating its categories and placing them nicely on the site, making them more user-friendly.
"Our aim is to make Amazon the best place to buy fashion online," said Sergio Bucher, Vice President of Amazon Fashion EU. "The opening of our new fashion studio, in the heart of one of the leading fashion capitals of the world, illustrates our ambitions. We are committed to providing a first class customer experience and our new studio will enable us to produce more than half a million images a year as our fashion business continues to grow."
With the European ambition, Amazon's got its dedicated fashion stores across Europe on its UK, France, Italy and Spain websites, all offering thousands of items from its carefully-curated shops for Clothing, Shoes, Jewellery, Watches, Sunglasses and Swimwear, featuring designer and high-street brands, from Hugo Boss, Fendi and Calvin Klein, to Levi's and French Connection.
Amazon Fashion's studio in London

Show all 10
The first campaign will be shot by photographer Carr Bird, styled by fashion writer Julia Sarr-Jarnois and fronted by Waterhouse.
Juliet Warkentin, Director of Brand and Creative, Amazon Fashion EU explained why the 23-year-old model, and Bradley Cooper's former girlfriend, was the perfect fit for the studio's debut: "We believe people should express their individuality through fashion and embrace their personal style. We love Suki's attitude to fashion."
The studio opened last night with a star-studded launch party and will be hosting a Dazed & Confused event over the weekend featuring a series of workshops and talks, including out fashion editor Alexander Fury in the panel, for charity.
Join our new commenting forum
Join thought-provoking conversations, follow other Independent readers and see their replies