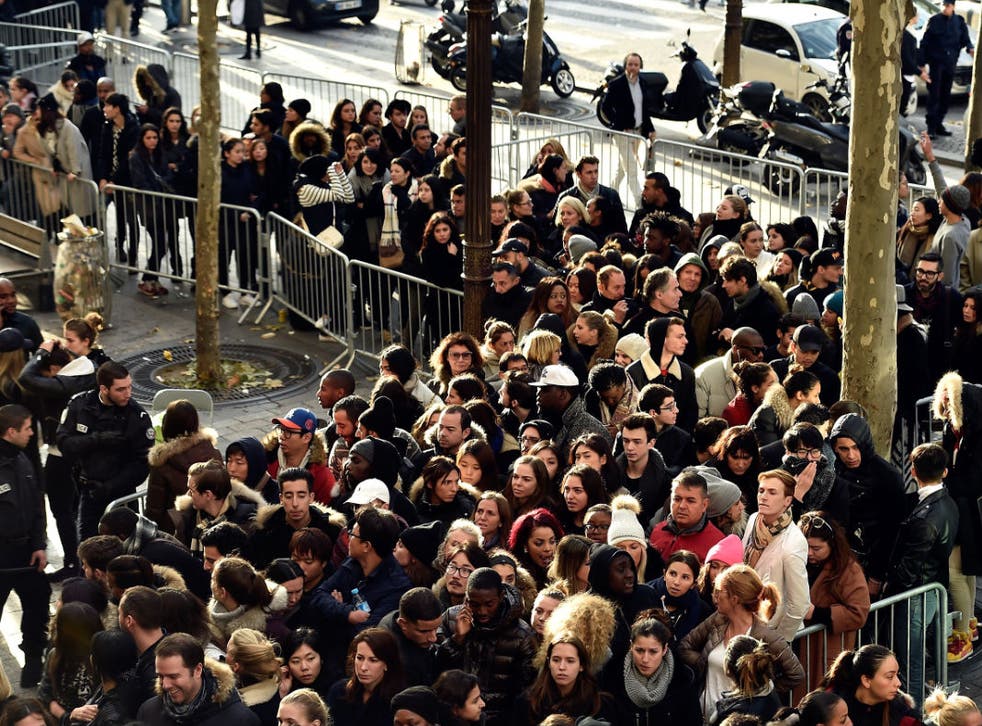 Balmain X H&M Collection: Video shows shoppers storm into shop for new line
Twitter users dubbed the hysteria as 'ridiculous'
It's three weeks until Black Friday, but for some shoppers the mad dash into the shops has already begun.
On Tuesday, hundreds of customers stormed into a H&M store in London and clambered over each to get their hands on the new line of luxury clothing label Balmain.
Video footage shows shoppers running into each other, falling over and knocking over clothes stands in the race to bag the best buys.
Twitter users dubbed the hysteria as "ridiculous" and staff are seen cowering in the face of floods of eager shoppers.
Across the globe thousands queued for hours before customers were let in at 9am.
Similarly chaotic scenes were also seen in Japan, Paris and Italy.
In the UK, long queues were seen outside shops in Manchester, Birmingham, Edinburgh and Regent Street and Stratford in London.
H&M have implemented a strict system to monitor shoppers, including using coloured wrist bands to assign customers to different areas of their shops, according to the Business Insider.
For many the panic may be due to the fact shoppers are only allowed 10 minutes to decide which garments to buy, to allow as many customers as possible to enjoy the launch.
Shoppers are also only allowed to buy one item of womenswear, footwear and accessories each.
Those hoping to avoid the crowds by shopping online were left disappointed after the H&M website crashed within minutes of the launch.
The collection features statement pieces with embellishment and embroidery. Some pieces are also made from premium fabrics such as leather and suede.
Prices for the luxury threads vary from £12.99 to a purse-pinching £399.99.
Join our new commenting forum
Join thought-provoking conversations, follow other Independent readers and see their replies