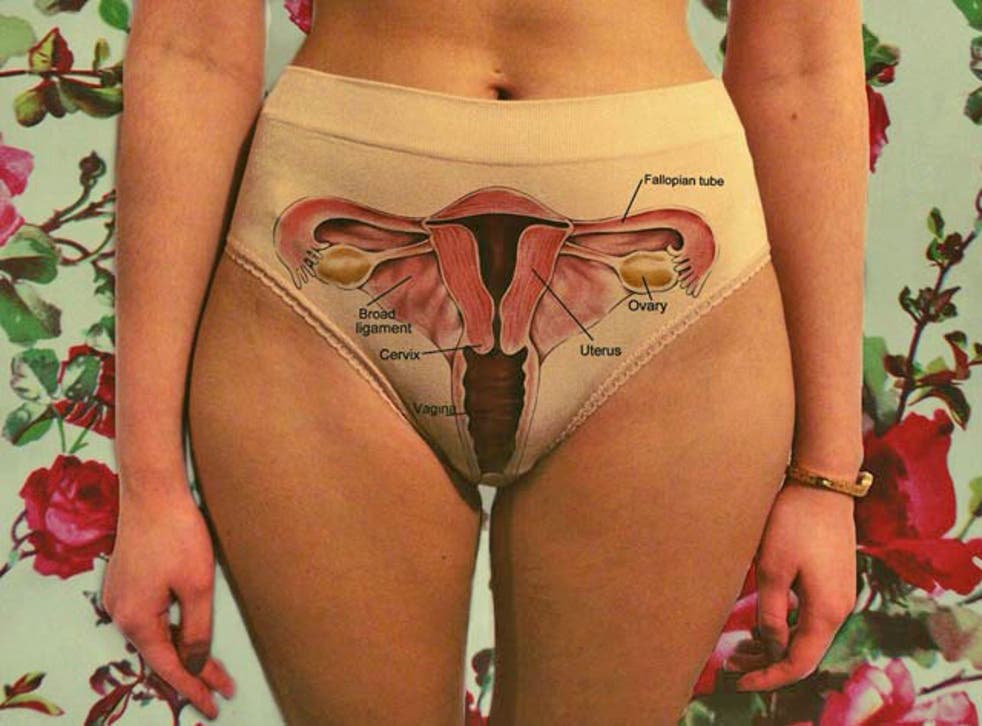 Feminist artistic underwear gives a biology lesson in women's internal anatomy
A feminist art student has created a set of underwear that stands up for women's body image
British student Eleanor Haswell has created a graphic underwear set depicting the internal female anatomy as a feminist art project to highlight society's problems with body image, body shaming and domestic violence.
The 18-year-old art student from north-east England is on a mission to make women stand up and take notice of their own bodies and came up with her anatomically correct undies for her project Why Are You So Afraid Of Your Own Anatomy?.
The matching bra and pants set could teach the world a biology lesson on women's intimate parts – a graphic insight into breasts and vaginas. However, Haswell's unique set is not for sale as it's solely a piece of art.
"There's been a lot of people requesting for me to sell them, but my intentions weren't to market the underwear," she told The Independent.
"I'm pleased that they have received this much attention."
Haswell's work in general, mainly photography-based, covers many feminist subjects. "I have tried to use current issues within my work to address the problems in society. I chose body shaming as there are so many comments constantly being made about women who choose to have body hair, branding it as unnatural and disgusting."
Eleanor Haswell's feminist artwork

Show all 6
Other work involves images of a woman's underarm covered in rose thorns to highlight the "narrow-minded views" towards women's body hair.
"It is beyond me why people still feel that they have to pressure women into removing all body hair to be deemed attractive," she said.
Earlier this year a feminist duo created something similar. During a social media campaign entitled #FreeTheNipple, which was one of Haswell's inspirations, American designers Robyn Graves and Michelle Lytle created the TaTa Top, a bikini top embellished with nipples. Its aim was to "desexualise the nipple". Unlike Haswell's underwear, this bikini is on sale for $28 (£17) and comes in a range of skin-like hues to "lessen the shock factor" of being topless.
Eleanor Haswell 's work is available to see on Clandestine Collective.
Join our new commenting forum
Join thought-provoking conversations, follow other Independent readers and see their replies