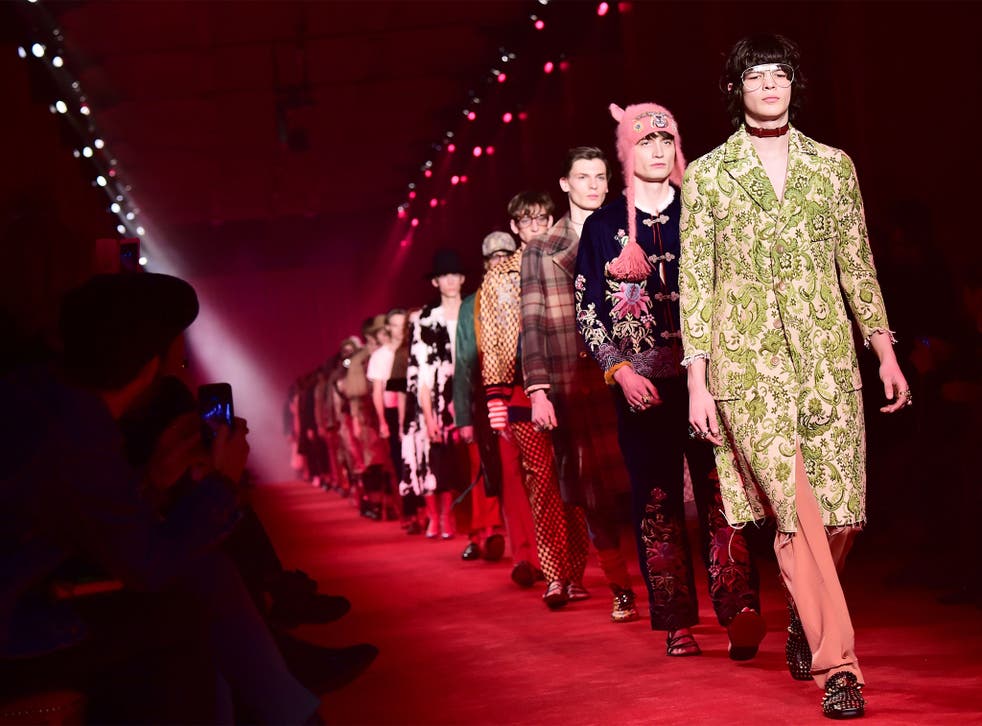 Gucci to hold fashion show at Westminster Abbey
Move hailed as 'magical' by brand's creative director but described as 'Disneyfication' of the church by clergy
For more than a millennium some of the greatest figures in British history have walked its aisles and transepts, many to be married, or later to shuffle into the next place via its raised tombs: Newton, Darwin, Chaucer, Wilberforce.
Now, in an unprecedented commercial move that has ruffled some of the Church of England's more conservative feathers, Gucci finds itself on that illustrious list after Westminster Abbey confirmed plans to host its first fashion show.
In June, the Italian label will show off its cruise collection in the abbey's cloisters. Models will strut over the graves of the monks who once mediated there, just yards from the site of 16 royal weddings including the Duke of Cambridge's.
Alessandro Michele, Gucci's creative director, described news of show as "magical" but some clergy found other words. "I think it's part of the Disneyfication of all the traditional sacred spaces in this land," the Reverend Peter Owen-Jones told The Independent.
"It confuses what the Church is for. Is the central icon of Christianity there to offer spiritual sustenance and love or is it just part of the marketplace of capitalism," added the priest and author from East Sussex.
"We are in the process of selling our soul for a pair of trousers."
A spokesperson for the abbey confirmed the deal with Gucci, but pointed out that the cloisters have been available for corporate hire for some time, if not until now for a fashion show. "So far the reaction has been positive," she said.
But even as excitement cut through the fashion industry, some expressed reservations. "Anyone else think the context is a little weird for a clothes show?" asked the New York Times fashion director and critic Vanessa Friedman on Twitter.
April Alexander, a member of the General Synod, the Church of England's governing body, was more relaxed. "I think it's a good thing to share those beautiful cloisters with as many people as possible, especially if, I guess, many of these people are not normal churchgoers," she said.
Churches across Britain facing funding crises have explored new ways to make money, and Westminster Abbey already charges a £20 entrance fee for adults. Last month the building's famous facade received a neon makeover as part of the Lumiere London festival of light.
In 2014, a Post Office branch opened inside St James church in West Hampstead in a move that its vicar and new postmaster hoped would return it to the centre of the community.
"We're going to see churches and cathedrals being put to much wider use in future," Paul Handley, editor of The Church Times, said. "We have a feature this week on new uses including skateboarding, street dance, parkour, and beer festivals."
But Reverend Peter said a fashion show crossed a line: "And I think when those boundaries are crossed, the very purpose of having a building like that at the centre of our culture is wounded… to my mind this will only exacerbate the problems facing the church."
Join our new commenting forum
Join thought-provoking conversations, follow other Independent readers and see their replies