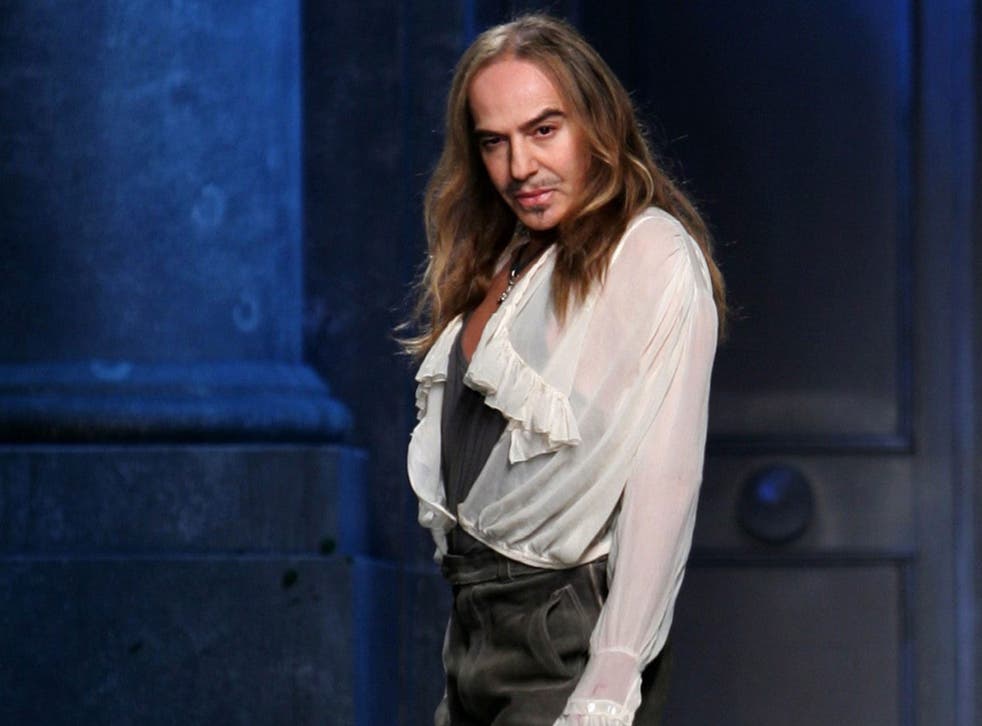 John Galliano ties luxury labels in legal knots
It's been a bad fashion week for Hermès, Dior and Bvlgari
Some of the world's best-known fashion brands are mired in controversy this weekend. LVMH is facing a probe by France's public prosecutor into its acquisition of shares in Hermès, while a multimillion-euro suit has been launched against its subsidiary, Christian Dior, by the British designer John Galliano. Italian police have seized control of assets worth €46m from Bulgari executives. LVMH denies the allegations made against it.
Galliano finished off a grim week for the fashion industry when he turned up on Friday at Central Saint Martins College of Art and Design in London to advise aspiring students. The college was quick to quash rumours that the former Christian Dior director, who was found guilty of an anti-Semitic tirade two years ago, would return to work there. "For several years, second-year students have been set a project on a theme set by John Galliano," a spokesperson said. "John Galliano does not have a teaching post at Central Saint Martins."
The designer is suing Dior for a reported £5.2m, alleging unfair dismissal. His lawyer, Chantal Giraud-van Gaver, argues that Galliano was an employee of LVMH and not merely a subcontractor, as Dior is arguing.
LVMH had already suffered severe damage to its public image on Friday when Italian police seized assets worth €46m from Bulgari executives over alleged tax evasion. The Bulgari brothers Paolo and Nicola, Francesco Trapani, the head of LVMH's watches and jewellery division, and Maurizio Valentini, a senior Bulgari director, were under investigation, according to an Italian prosecutor. Bulgari said in a statement that the claims were unfounded.
LVMH suffered another blow on Friday when it emerged that France's public prosecutor opened a judicial inquiry into the group's acquisition of Hermès shares two years ago. Led by French businessman Bernard Arnault, LVMH has built a stake of more than 22 per cent – worth more than £1bn – since 2010 but faces a complaint understood to revolve around claims of insider trading, collusion and price manipulation.
After Hermès filed the case last July, LVMH said it was going to file a counter-claim alleging slander, blackmail and unfair competition. But it was not until last week that it finally took legal action. "LVMH plans with this initiative to put an end to the unfair and disparaging campaigns carried out against it since it arrived in the shareholder capital of Hermès," the group said in a statement. A source close to Hermès, who did not wish to be named, told Reuters LVMH's complaint was a "decoy launched just when a magistrate was named".
Join our new commenting forum
Join thought-provoking conversations, follow other Independent readers and see their replies