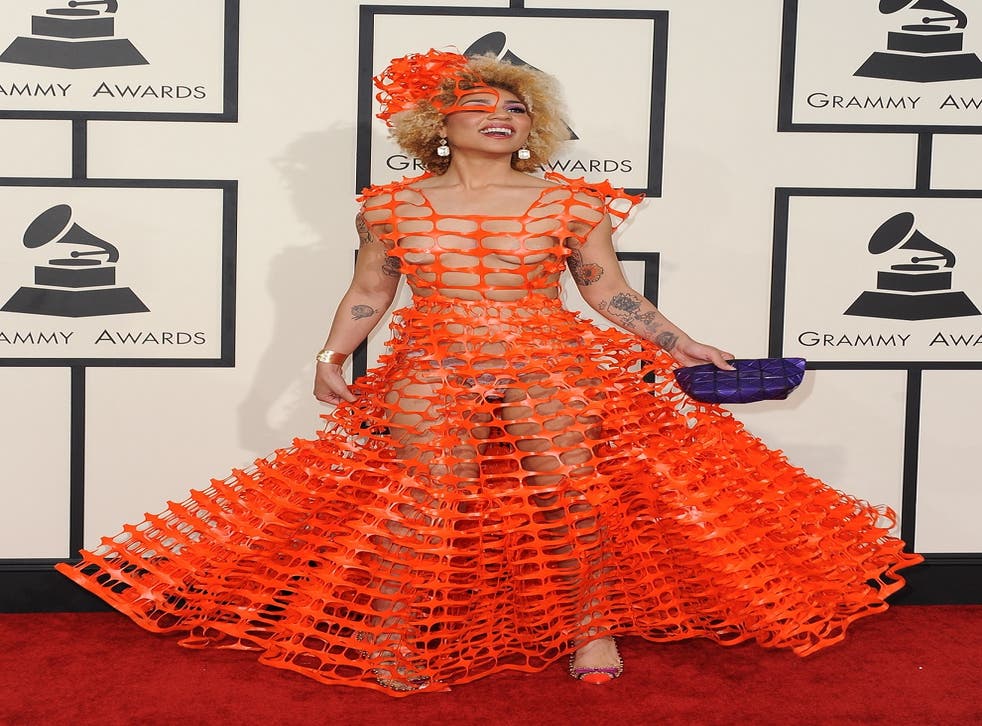 Joy Villa's Grammys dress was barely a dress
Gown was made from recycled fencing
In the ongoing fight for the 'most absurd Grammys outfit' accolade, singer and model Joy Villa wore what some people are describing as a dress - made entirely form snow fencing.
Wearing only nipple tape and a thong under the gown, she went for a decidedly minimal look, which you can make yourself for $30.
Get the look
1) buy a 100 foot roll of orange contractor sand/snow fence
2) Cut it up
3) Get written up on every fashion blog!
Kim Kardashian also went for a pretty out there dress at the LA ceremony, which Twitter users picked up was reminiscent of WWE wrestler Nature Boy Ric Flair.
At the time of writing, Sam Smith has proven the biggest winner of the night, with Beyonce, Beck and Pharrell also picking up awards.
Join our new commenting forum
Join thought-provoking conversations, follow other Independent readers and see their replies