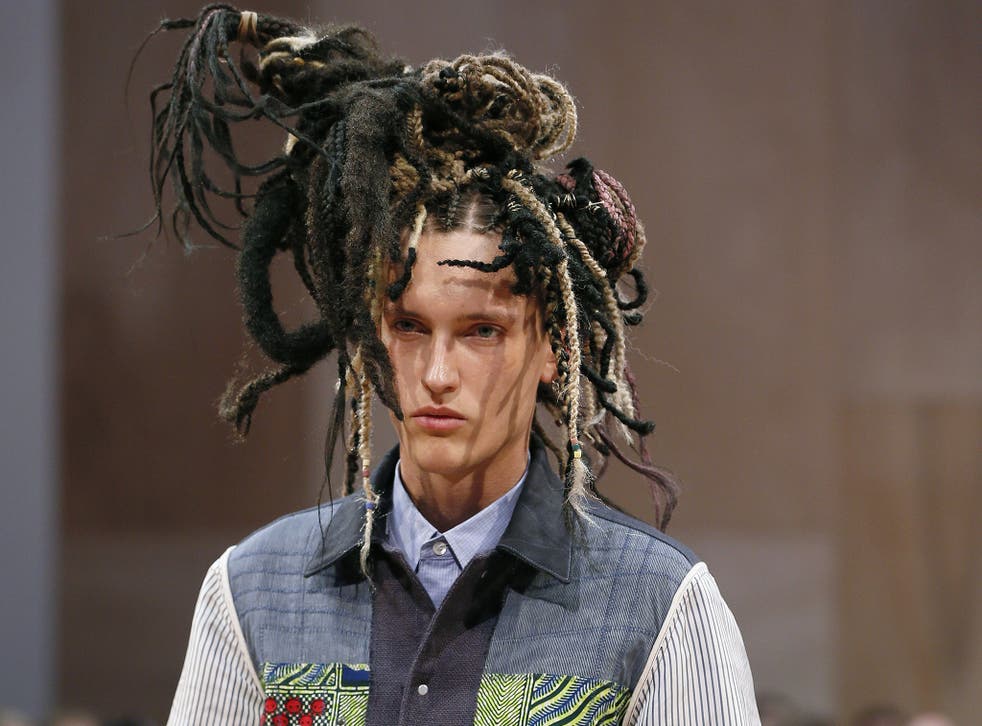 Designer Watanabe presents African-themed show but misses key element - black models
Dreadlock wigs, traditional textiles and layered necklaces in white models (only) has sparked criticism
Fashion designer Junya Watanabe took an army of male models decked out in African-themed clothes and accessories to his menswear catwalk show in Paris last week – the only thing was, they were all white.
The models were wearing traditional colourful textiles and collars, layered necklaces (some with bones), and they were even holding spears and wooden masks. To add to the controversy, some of the models appeared to be sporting dreadlock wigs too.
The show sparked controversy with many criticising the fact that Watanabe used Africa as the point of influence while employing no Black models. Whilst it was suggested the collection made references to colonialism, nonetheless that didn't stop the designer from being accused of cultural appropriation.
However, others saw it with a rather fashion-eye.
"Some might see the Masai necklaces, wooden masks and metal spears as overkill, and insensitive to the darker side of colonialism. Yet the beauty of Watanabe's pattern mixes and the placement of the scraps — along with the jauntiness of his summer tailoring in rumpled, sun-faded fabrics — delivered a powerful tropical punch," WWD said.
Likewise, Style.com seemed to be positive about the collection, but warned readers about the heavy content: "Pallid Europeans in patchworked Africana might spark some knee-jerk negativism."
NowFashion suggested that the show presenting the Japanese designer's "Rachel Dolezal collection" made reference to a cultural exchange between the Western world and Africa, calling the outfits "mutual fetishizing of foreign dress".
Junya Watanabe's African-themed show

Show all 7
Social media users, however, thought different. "I'm so over the fashion industry capitalising off black culture/aesthetic without acknowledging the origin and paying dues," read one Tweet.
Others read…
Previous Watanabe's shows are diverse and feature a variety of model ethnicity and age, so the decision to have casted white models only might have been related to the collection's collaboration with Vlisco, the Dutch company which has supplied fabric to West and Central Africa for decades and, according to Style.com, is considered to have helped shape the region's cultural identity.
Join our new commenting forum
Join thought-provoking conversations, follow other Independent readers and see their replies