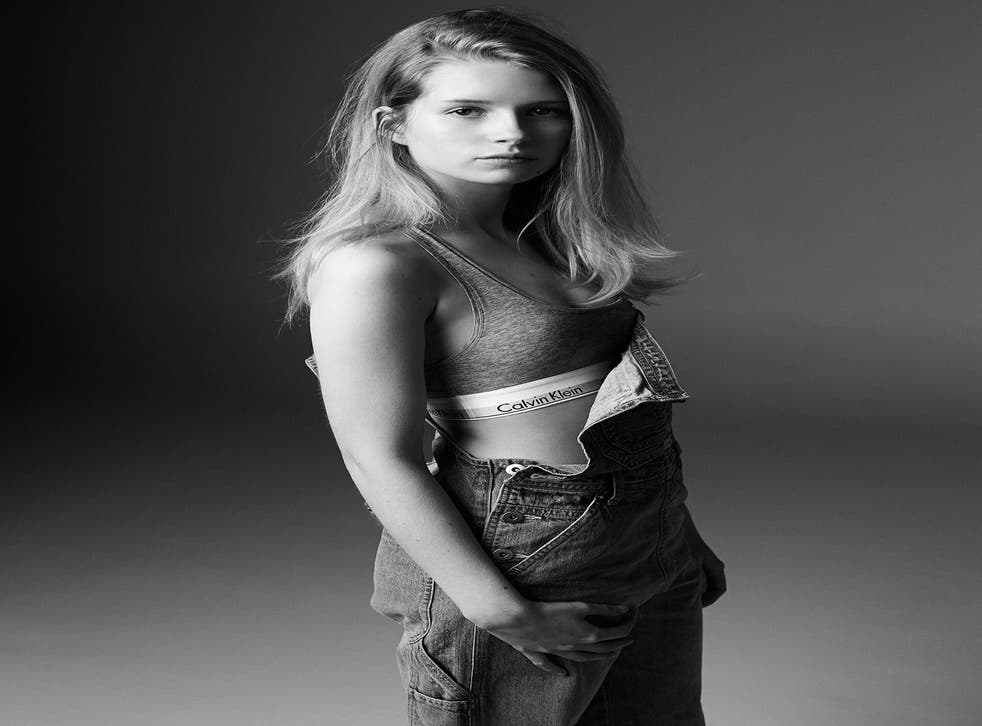 Lottie Moss follows Kate's footsteps as the new face of iconic Calvin Klein
The teenager poses as the new face and body of the iconic brand's new capsule collection
Twenty-one years after Kate Moss's Calvin Klein debut, her little sister Lottie, 16, has made hers.
Earlier this year, Lottie was signed to Moss's agency, Storm Models. She then made her modelling debut in January, starring in her first fashion shoot for glossy magazine Dazed & Confused, followed by other appearances in Teen Vogue. Now, she's back as the face and body of Calvin Klein Jeans x mytheresa.com The Re-Issue Project, an exclusive capsule collection of limited iconic denim pieces, which will only be sold on online retailer Mytheresa from 15 July.
The Re-Issue project consists of nine archive, but modernised pieces from the 90s – the decade in which Kate made her Calvin Klein debut with Mark Wahlberg (she became the ambassador in 1993). Designed by Calvin Klein Jeans' Global Creative Director Kevin Carrigan, the collection features new versions of the classic high-waisted skinny jeans, worn by actress Brook Shields in the 80s, and the now trending classic boyfriend jeans, worn by Moss in the 90s, as well as dungarees and the American brand's popular "cK" sweatshirts and t-shirts offered in multiple colours. Prices will range from £70 to £270.
In pictures: Lottie Moss for Calvin Klein

Show all 15
A spokesman for mytheresa.com, said: "This Calvin Klein Jeans capsule is all about a nostalgia for the Nineties and that whole look feeling very right again.
"It now feels like the perfect time to re-issue the brand's iconic hits to a new generation."
Photographer Michael Avedon shot the black and white portraits that captured Lottie's fresh-faced natural beauty and unkempt hair, striking a resemblance to her older sister. He said: "Lottie truly represents the essence of the Calvin Klein girl. Intriguing innocence with utter beauty - it was wonderful to photograph this beautiful young lady!"
To keep the full-circle nature of the archive project, Mr Avedon is the grandson of renowned photographer Richard Avedon, who shot the iconic Calvin Klein campaign of 1981, featuring Ms Shields with the famous, yet controversial, tagline "You want to know what comes between me and my Calvins? Nothing."
Although the willowy teenager, who shares father Peter with Kate Moss, 40, has kicked off her modelling career, has spoken of her aspirations to eventually become a fashion journalist, instead of a top model like her half-sister.
However, if Kate decides to retire, she knows there's a lookalike with full wings ready to take her place.
Join our new commenting forum
Join thought-provoking conversations, follow other Independent readers and see their replies