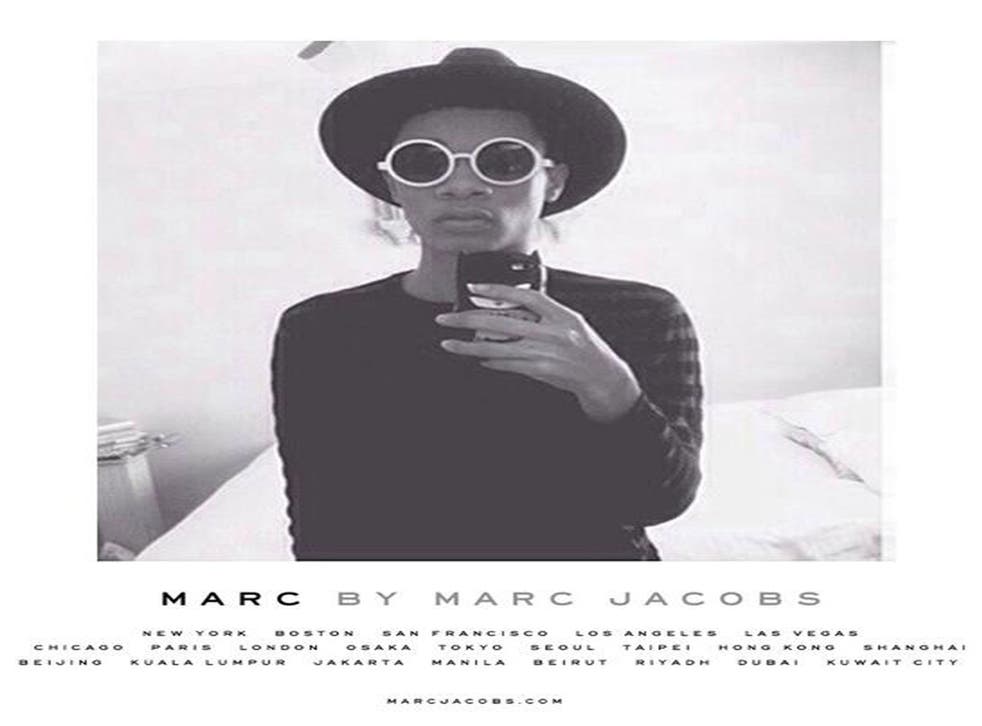 Marc Jacobs launches #CastMeMarc to find the face of its new ad via social media
Marc by Marc Jacobs has launched #CastMeMarc, a casting call that gives everyone the opportunity to be their next model via Twitter and Instagram.
The sister brand has two new creative directors, British designers Katie Hillier and Luella Bartley, while Jacobs focuses on his eponymous mainline.
It's no surprise that the brand has taken a fresh approach to its first campaign under new leadership, by taking it to social media.
Miley Cyrus was the most recent star to front the designer's campaign, now you, your friend, your sister or brother could be the next face of Marc by Marc Jacobs.
Enter #CastMeMarc, the Twitter and Instagram-based casting, to enter. Launched on 2 April, the hashtag has seen multiple entries, and has been bombarded with selfies of boys, girls and even babies.
Hillier and Bartley's debut autumn/winter 2014 collection was all about "narky girls that stomp around", so they'll be looking for attitude in the newcomers.
These are some of the entries:
Join our new commenting forum
Join thought-provoking conversations, follow other Independent readers and see their replies