Paris welcomes the haute couture dream of Chanel's Karl Largerfeld

Show all 18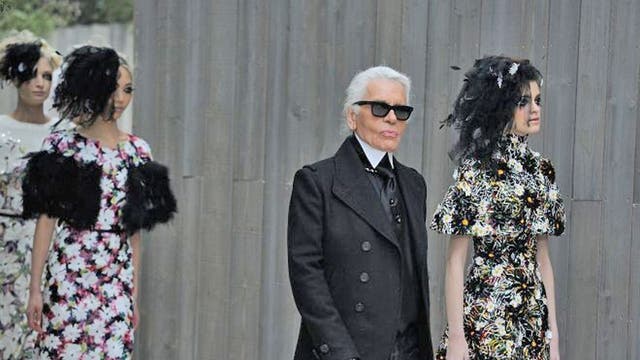 Paris welcomes the haute couture dream of Chanel's Karl Largerfeld
Paris's Grand Palais was transformed into a towering forest for today's Chanel haute couture show, an idea that Karl Largerfeld simply dreamed up.
"It's a vision I had but I tell you something… I don't know why I did it, I saw it in my dream, made a sketch, and worked it out. It worked. Lots of things in my brain suddenly created something in my sleep." said the designer. "The idea of some German, romantic neo-classical thing, a Greek theatre in a romantic forest."
Models looked beautiful, albeit slightly crazed, with blow-out eyeliner, tussled hair and feather and tulle head pieces, which added to the drama of the moment and only added to the impact of the intricate creations. Model Stella Tennant opened the show, which began with a sequence of white tweed dresses and two-piece suits all of which had glittering jewelled buttons and featured details around the shoulder in the form of capes and additional cuffs. The collection became lighter as it went on with gowns with plumes of chiffon trailing from behind and feathers which floated round the body with finesse. Attention to the top-half of the body was a theme throughout, with off-the-shoulder styles prominent and décolletages covered in micro-sequins, lace, and The collection triumphed with all-over sequin gowns with the house's camellia flower and 3D flower embellishments.
Lagerfeld said of the tradition of couture "Chanel is a real couture house and when Pierre Berge said that couture is dead, I'm sorry to tell him it survives very well. There's a new clientele. In the past, a woman might have bought four or five dresses. Now those women buy 30. It's a new wealth."Couture may be something that some of us can only dream of, but for others its a way of life."
Join our new commenting forum
Join thought-provoking conversations, follow other Independent readers and see their replies