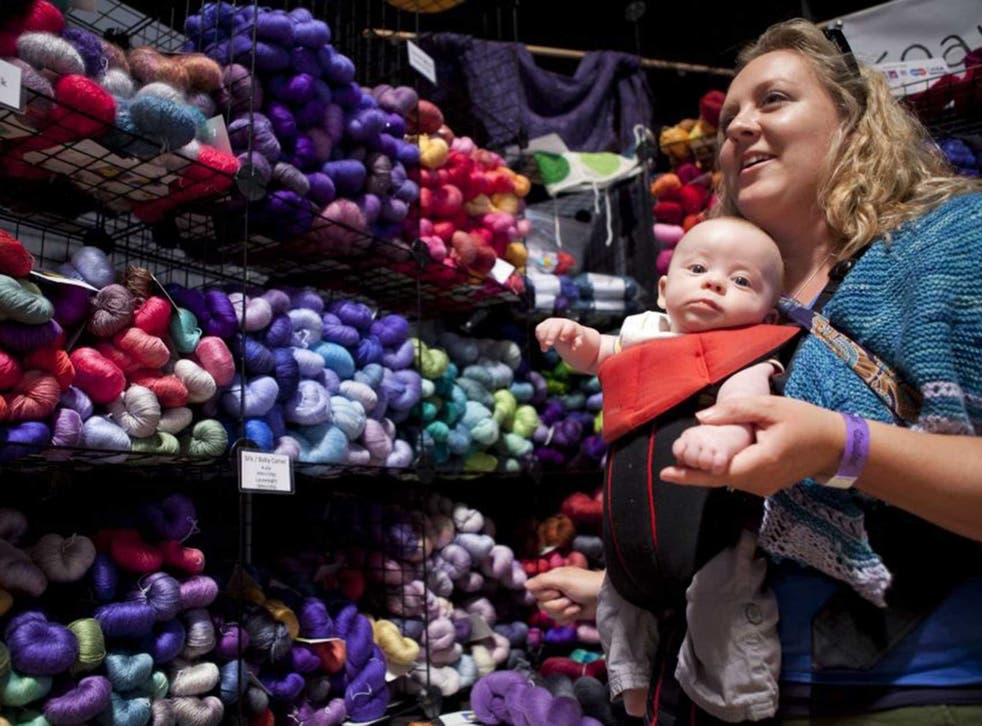 The social knitwork: Brighton's Unwind yarn festival is a woolly sort of business conference
Global knitters taking part in the event include Italian hat designer Woolly Wormhead, Scottish pattern designer Ysolda Teague and Knitty.com editor Amy Singer
Knitters, weavers and spinners from across the world flocked to the Unwind festival in Brighton this weekend. More than 4,000 enthusiasts from 35 different countries headed to Brighton Dome Corn Exchange to sell and buy their crafty produce and take part in classes, demonstrations and talks.
"There are lots of yarn festivals but this one is different because it focuses on what's fashionable in the UK and what's fashionable internationally," Unwind founder, Dani Sunshine, said. "Nowhere else in the UK has had this many vendors and knitters come to meet from around the world."
Global knitters taking part in the event include Italian hat designer Woolly Wormhead, Scottish pattern designer Ysolda Teague and Knitty.com editor Amy Singer, who travelled from Toronto for the festival.
Louise Player, who created her company Spin City UK a year ago, was one of 50 traders selling at the Unwind Marketplace.
"I come to Unwind to meet people in real life that I've met online," Ms Player said. "I've come across people from Scandinavia, Germany, Italy. Particularly with spinning, it is about the British breeds of wool – we have a real heritage for wool in our country so people love to see the British produce."
Many festival-goers had arranged to meet in Brighton and collaborate. "My favourite thing has been meeting knitters that I chat to on daily basis on Instagram and Facebook but have never met face to face," said Gemma Blaza, 30, who travelled from Buckinghamshire.
"There are lots of independent yarn suppliers and people that dye and paint their own yarn. To see things in real life rather than just on the internet and to be able to give the yarn a squish and see all the colours is great."
Join our new commenting forum
Join thought-provoking conversations, follow other Independent readers and see their replies