Style: Haute gossip from The Fashion Awards

Show all 5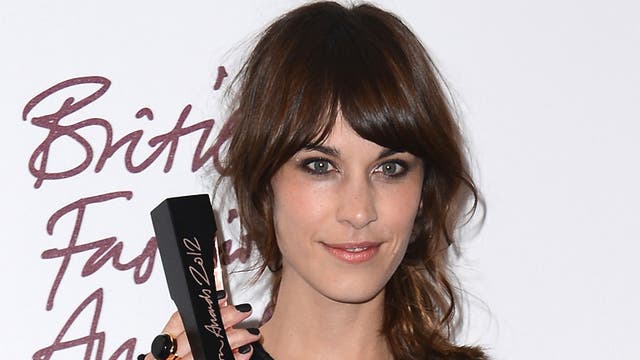 Style: Haute gossip from The Fashion Awards
This week saw the British Fashion Awards take place in London. Harriet Walker celebates the big winners... and the best soundbites
The Fashion Awards on Tuesday night were a big celebration after a big year for British fashion. Arguably, 2012 was the year of Stella McCartney, whose own label has not only celebrated soaring profits and numerous store openings in the past 12 months, but whose name also graced the gymkits of Team GB during the Olympics – she won both Designer of the Year and Designer Brand, while her bespangled jumpsuit received plenty on plaudits, too.
Meanwhile, young talent was celebrated in the form of JW Anderson and Sophie Hulme, for ready-to-wear and accessories respectively, and Jonathan Saunders, who received the gong for Best Designer.
Alexa Chung
Won the British Style Award for her quirky and individual look, as voted for by the British public. "Eye bags = the new It-bags," she tweeted the following morning.
Louise Wilson
Fearsome head of the fashion MA at Central Saint Martins Louise Wilson won the Fashion Creator award for the 20 years she has spent nurturing British talent. "I have such a reputation as a mean, nasty bitch," she said in her acceptance speech, "so I'd better not cry."
Stella McCartney
Dedicated her first award of the evening to the French exec who told her when she quit her job at Chloe in 2001, "there 'as never in the history of fashion been a British fashion house with a woman's name on the label that has ever been truly global'. The crowd booed appreciatively.
Gemma Arterton
There were sniggers as actor Gemma Arterton tripped over her tongue and mentioned the "clitoral acclaim" that designer Jonathan Saunders' menswear had garnered of late.
Princess Beatrice
Was present to hand out-going chairman of the British Fashion Council Harold Tillman his award – but owing to all the plums in her mouth gave it to "Howard" Tillman instead.
Join our new commenting forum
Join thought-provoking conversations, follow other Independent readers and see their replies