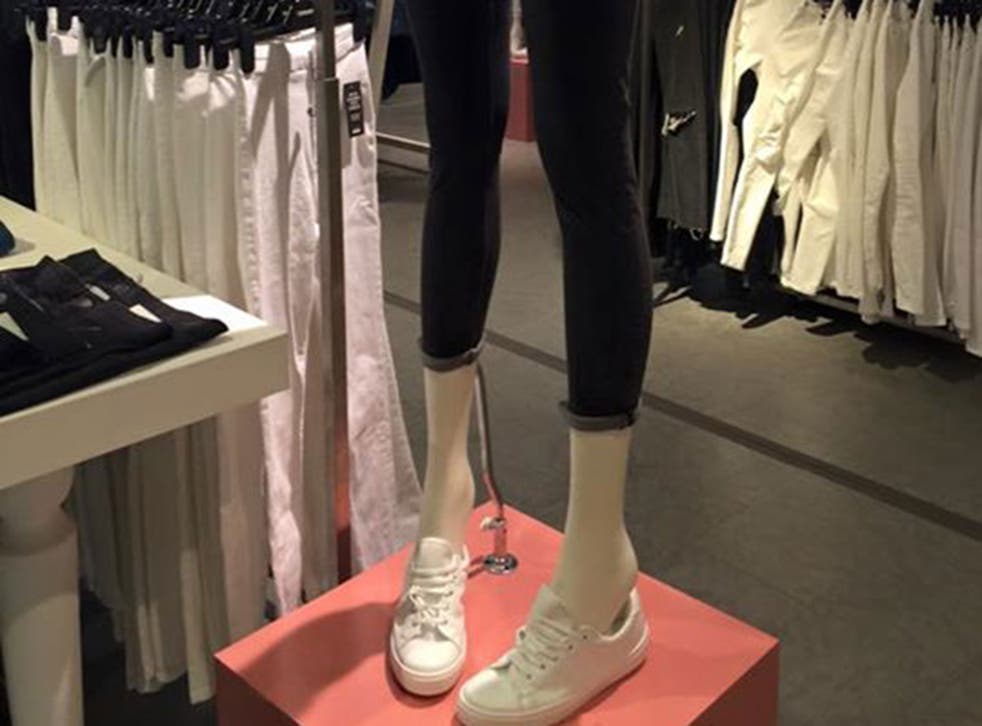 Topshop pulls 'ridiculously skinny' mannequins after being shamed by customer on Facebook
The fashion retailers have said they will now not place any further orders for the slim mannequin, after one customer's passionate complaint
Fashion retailer Topshop has announced it will stop ordering a range of mannequins after they were criticised as "ridiculous" by a customer on Facebook.
Posting a picture of a mannequin taken inside a store, Laura Berry wrote: "This mannequin is frankly ridiculously shaped. Young women aspire to the somewhat cult image your store offers. Which I'm sure you're aware by your sales figures and hashtags on Instagram.
"Yet not one mannequin in your store showed anything bigger than a size six.
"In fact, I'm not even sure the one in the picture is even that. So today, I'm calling you out Topshop, on your lack of concern for a generation of extremely body conscious youth.
"I am old enough and wise enough to know I will never be this size, but we've all been impressionable teens at one point, I'm fairly certain that if any of us were to witness this in our teenage years, it would have left us wondering if that was what was expected of our bodies."
She told the high street brand that she was so shocked by the mannequin that she used her "size 10/12 legs to walk straight out of your store."
Her post attracted praise online, receiving three thousand likes and several hundred comments.
In response, Topshop said that the model was based on a size 10 but had been altered to give it a more stylised look and to have more visual impact in store. However, they agreed to stop ordering the mannequin following Ms Berry's complaint.
The most controversial fashion moments

Show all 22
A spokesperson said: "As the mannequins are sold fibreglass, their form needs to be of certain dimensions to allow clothing to be put on and removed easily; this is therefore not meant to be a representation of the average female body.
"That said, we have taken yours and other customers' opinions and feedback on board and we are not placing any further orders on this style of mannequin.
"The views of our customers are extremely valuable and we apologise if we have not lived up to the levels of service that we aim to deliver."
Join our new commenting forum
Join thought-provoking conversations, follow other Independent readers and see their replies