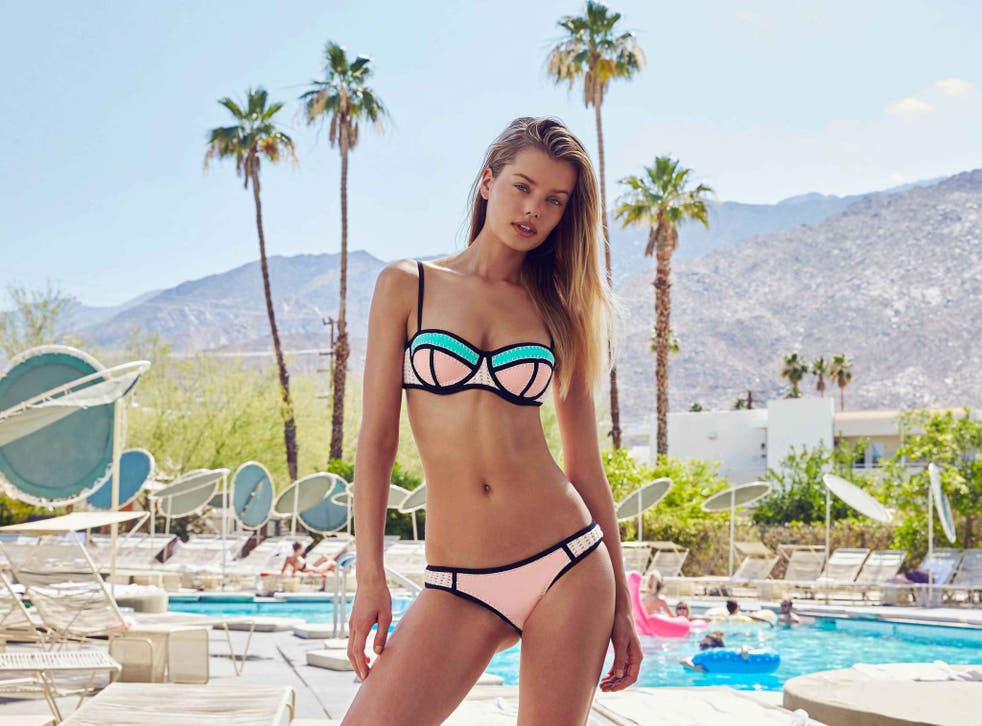 The world's most popular bikini: Meet Triangl the swimwear brand selling 1,500 bikinis a day
All you need to know about the colourblock bikinis that have dominated the beach this summer.
Even if you haven't heard of Triangl, you will have seen its swimwear; whether in action posing by the pool or adorning the bodies of one its many celebrity fans. Triangl swimwear is officially the swimwear sensation of the summer.
Multi-coloured, bold, sportswear inspired - the signature design aesthetic of Triangl is instantly recognisable.
The Australian brand was set up in 2012 by Craig Ellis and Erin Deering who spotted a gap in the market for practical yet stylish swimwear made from technical fabrics (all Triangl's sets are made from neoprene).
A few years on and the online only business is expecting to do $60 million in sales this year- up from $25 million last year and $5 million in it's first.
What's more is it's currently selling a whopping 45,000 bikinis a month and is on target to break the 1 million barrier in total number of bikinis sold.
Triangl: The world's most popular swimwear brand

Show all 10
Added appeal comes from the label's price points which aren't bank breaking, hovering around the £60 mark for a set.
"I had no idea it was going to be such a big year. We had a really strong period through spring break, and it continued through the summer" commented co-founder Ellis.
Bolstered of course by a major social media presence (2.8 million followers on Instagram and counting) and a legion of celebrity fans which include Miley Cyrus, Kendall Jenner and Joan Smalls.
Join our new commenting forum
Join thought-provoking conversations, follow other Independent readers and see their replies