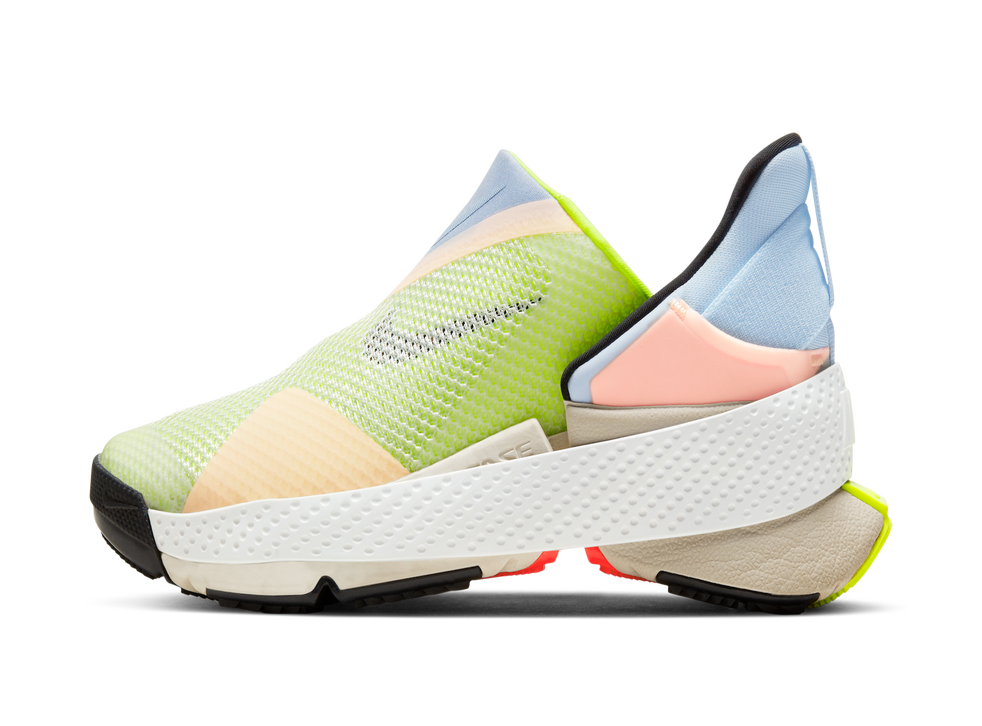 Nike unveils first hands-free trainers that don't require you to bend down
Shoes are suitable for 'adaptive athletes', says the spotswear brand
Nike has unveiled its first hands-free shoe, meaning that it can be easily put on and taken off without the assistance of one's hands.
It is one of the first times that the sportswear giant has created a footwear product suitable for people with a range of physical abilities.
Although the trainers have been designed with adaptive athletes in mind, and the campaign is being fronted by Paralympian champion fencer Bebe Vio, Nike says the style will also be useful for everyone from students or parents in a rush.
"Usually I spend so much time to get in my shoes. With the Nike GO FlyEase, I just need to put my feet in and jump on it," Vio said.
"The shoes are a new kind of technology, not only for adaptive athletes but for everyone's real life."
The Nike GO FlyEase works by having a "bi-stable hinge that enables the shoe to be secure in fully open and fully closed states", Nike says on its website.
A special flexible "tensioner" has also been fitted within the trainer in order to make it easier to kick the shoe off without needing to use your hands.
The company explains how the shoe was designed with accessible solutions in mind.
"In the Nike GO FlyEase, this translates to serving the broadest range of active lifestyles possible," it adds.
The shoe, which costs $120 (£87) comes in two colourways, both of which feature bright fluorescent detailing.
"Since its debut, the technologies have been employed in numerous footwear styles across basketball, running and sportswear," the brand explains in a statement.
"Each successive design balances the rigor of FlyEase criteria with unwavering performance standards.
Nike has said that the trainers will go on sale from 15 February for "select Nike members" and will be launched for other consumers later in 2021.
Join our new commenting forum
Join thought-provoking conversations, follow other Independent readers and see their replies