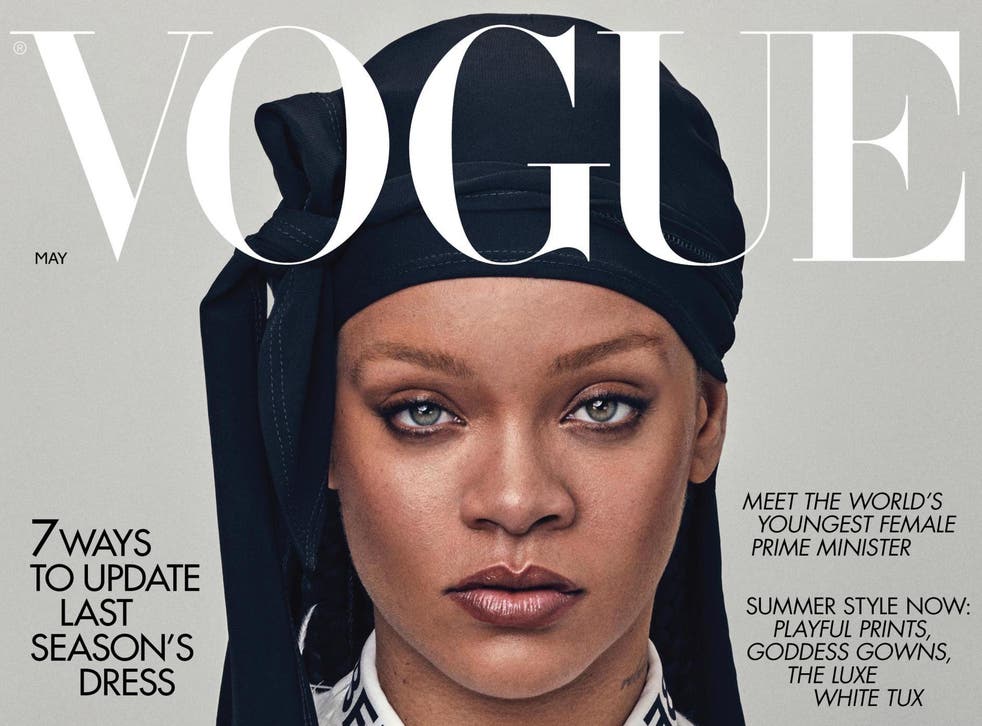 Rihanna makes British Vogue history wearing durag on cover
Singer also reveals she wants 'three or four' children
Rihanna has made British Vogue history by appearing on this month's cover wearing a durag.
The singer is the publication's first cover star to don the garment which editor Edward Enninful describes as a "potent symbol of black life" that is "rarely viewed through the prism of high fashion".
"Did I ever imagine that I would see a durag on the cover of Vogue? No, reader, I did not," Enninful wrote on Instagram.
"Here we have the most fabulous, aspirational and beautiful durag, worn by a woman who is breaking every boundary she comes up against. How exciting."
The durag worn by Rihanna on the cover was designed by Stephen Jones, the acclaimed British milliner who last year celebrated his 40th anniversary working in the fashion industry.
Rihanna has worn a durag at several red carpet occasions, notably when she wore a Swarovski crystal-encrusted one that matched her Adam Selman dress at the CFDA Fashion Awards in 2014
In the interview, the singer opens up about wanting to have children, and reveals she would like "three or four" in 10 years time.
When asked whether she would have them on her own if she hadn't met the right person, Rihanna replied: "Hell yeah, I feel like society makes me want to feel like 'Oh you got it wrong …' They diminish you as a mother, [if] there's not a dad in your kid's lives.
"But the only thing that matters is happiness, that's the only healthy relationship between a parent and a child.
"That's the only thing that can raise a child truly, is love."
Read the full feature in the May issue of British Vogue, available via free digital download and on newsstands Friday 3 April.
Join our new commenting forum
Join thought-provoking conversations, follow other Independent readers and see their replies