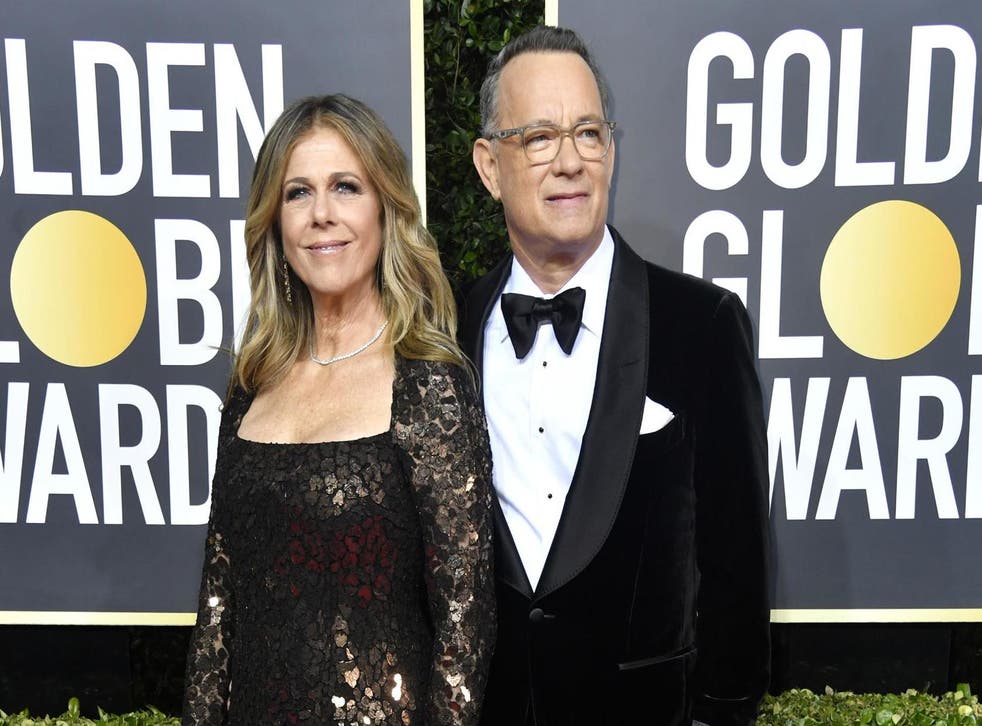 Rita Wilson's make-up artist 90 minutes late before Golden Globes: 'I'm trying to be zen'
Mrs Hanks wrote on social media that she was 'trying to be zen'
The Golden Globes is one of the most glamorous nights of the year for the film industry, with high-octane, red carpet looks for days.
Celebrities usually spend hours preparing for the red carpet, with facials, make-up routines and blow drys all a standard part of the getting ready process.
So, spare a thought for actor Rita Wilson who was left in a frenzy after her hair and make-up stylist was 90 minutes late.
The Mamma Mia! star took to Instagram to express her frustration, posting a picture of herself without make-up to Instagram with the words: "What you look like when your hair and makeup person is one and a half hours late even though you booked him in September. Will leave one hour to do hair and makeup".
She added on Twitter that she was "trying to be zen", before being snapped on the red carpet in Los Angeles with her husband, Tom Hanks, suggesting that the tardy stylist eventually arrived – or that she's a dab hand with a hairdryer.
Wilson's followers offered plenty of support, as did her celebrity pals.
Julianne Moore may have been in a similar quandary, writing: "Omg I feel you", while Kate Bosworth added: "That's the craziest feeling, you look gorgeous anyway though."
Hollywood royalty Michelle Pfeiffer expressed her solidarity with a simple heart emoji.
Golden Globes: All the night's winners, in pictures

Show all 25
Actor Rosanna Arquette wrote: "Beauty. Love you. Bravo to Tom", referencing her husband's nomination for the Cecil B Demille Award which recognises "outstanding contributions in the world of entertainment".
After a montage of his film and television appearances, the Forest Gump actor gave Rita a kiss before accepting the award in an emotional speech which brought the audience to its feet.
"I have a cold the size of Merv Griffin's 'Jeopardy!' royalties," he began before thanking Rita and their children for their love and support.
"Showing up on time is one of the greatest and most liberating acts you can give yourself in a movie," he said, before saying that as an actor it's your job to "go there."
Join our new commenting forum
Join thought-provoking conversations, follow other Independent readers and see their replies