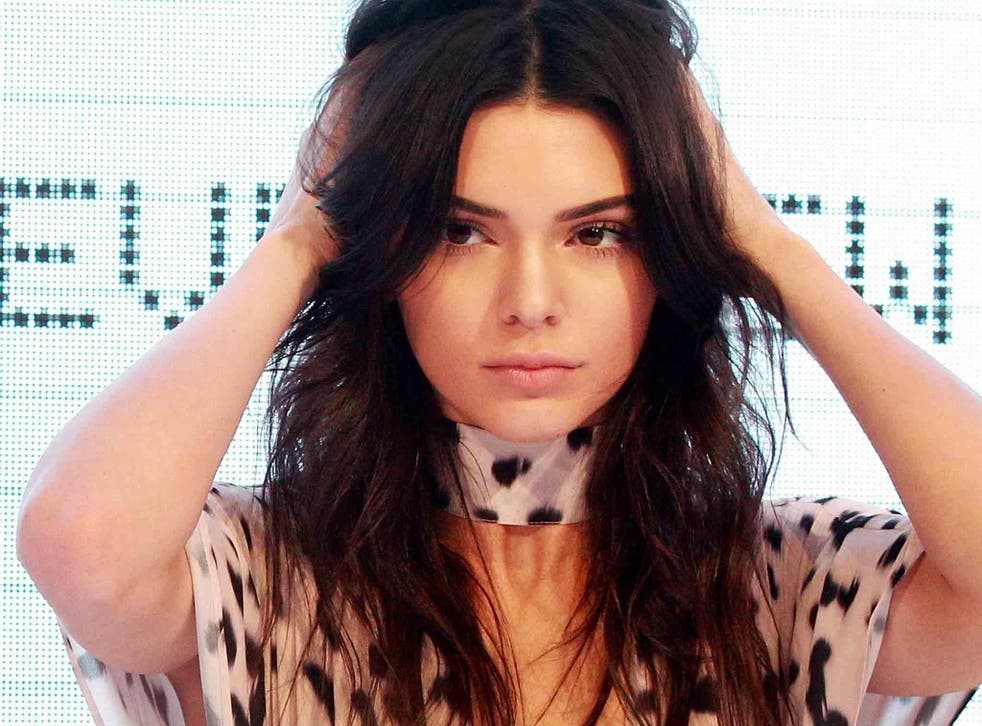 From Kendall Jenner's eye cream to Jennifer Lawrence's apricot face scrub: High Street skincare products celebrities swear by
When it comes to skincare the impulse to splurge on lavish products can be tempting but sometimes the good old classics are the best, writes Sarah Young
Hit the department store and you'll find a bewildering array of beauty products which promise to keep your skin in tip-top shape.
But they're often accompanied by a price-tag so hefty that you're left with the choice of skin cream or groceries.
When you're rich, famous and constantly in the public eye, keeping your complexion in peak condition is even more important.
It's not all bee venom facials and Placenta skin creams for Hollywood's A-list, though. Some of them swear by affordable high street favourites that you can pick up today.
Flawless skin might be more attainable than you think, so forget good genes because these hush-hush High Street go-to's will have you looking red carpet ready in no time.
Jennifer Lawrence's £4 Face Scrub
The America actress is famed for looking permanently fresh faced and it turns out it's all thanks to nature-inspired brand St. Ives. "I exfoliate regularly and have found it to be an integral part of my skincare routine. I probably exfoliate twice a week. For my face, I use St.Ives Apricot Scrub, which I think many can agree is a go-to scrub"
St Ives Invigorating Apricot Scrub, £4
Nicole Sherzinger's £40 Eye Mask
Want to know the secret to looking puffy-eyed free post flight? Well Nicole Sherzinger's got you covered with a serious moisture boost to pep up your skin."If you are on the run, whether you're on a plane or have a shoot or something, my newest favourite thing are these Bliss energising eye masks. Those are really good."
Bliss Triple Oxygen Instant Energy Eye Masks
Charlize Theron's £9 Cleanser
Cheap skincare is sometimes the best and this celeb fave proves it. The soap-free, fragrance-free cleanser is super gentle on the skin and is one of Charlize's must-have products saying she loves "the clean smell". Other celeb fans include Olivia Wilde, Claire Danes and Zoe Saldana.
Kiehl's Creamy Eye Treatment with Avocado
Kendall Jenner's £20 Eye Cream
This rich, creamy eye treatment provides intense hydration to the delicate eye area and contains Vitamin A, Avocado Oil and fatty acids. "Whilst I'm constantly travelling for shoots and shows, I like to feel refreshed and clean. I try to wash my face before I go to bed, and I use Kiehl's avocado eye cream. It's moisturising formula helps to prevent wrinkles and under-eye bags."
Kiehl's Creamy Eye Treatment with Avocado
Victoria Beckham's £85 Night Oil
Sunday Riley's skincare range can be found backstage at most fashion shows with a host of celebrity fans from Cameron Diaz to Victoria Beckham and Helen Mirren. It's clever blend of botanical ingredients and biotechnology promises to banish wrinkles, smooth skin and create a plumped, luminous-looking complexion. It's pricey, but many reckon it's worth it.
Join our new commenting forum
Join thought-provoking conversations, follow other Independent readers and see their replies